Date
The Grower Group Alliance 2021 Annual General Meeting will be held 12 noon on August 31, 2021 via an online platform.
Election to Board
The GGA Board comprises of eight Directors, consisting of five Member elected Directors and three Independent Appointed Directors. In 2021, two of the five member elected Director positions are up for re-election. View the current GGA Board.
Desirable Skills and Experience for GGA Board Members
Knowledge of Grower Groups, their roles and issues

Agricultural research and development services

Innovation, new technologies, emerging industries and markets

Agribusiness, agricultural supply chains and economics

Board and corporate governance

Finance, business and risk management

Strategy development

Entrepreneurship, investment and marketing strategies, business case development

Comprise of GGA Board members with principles aligned to core Grower Group values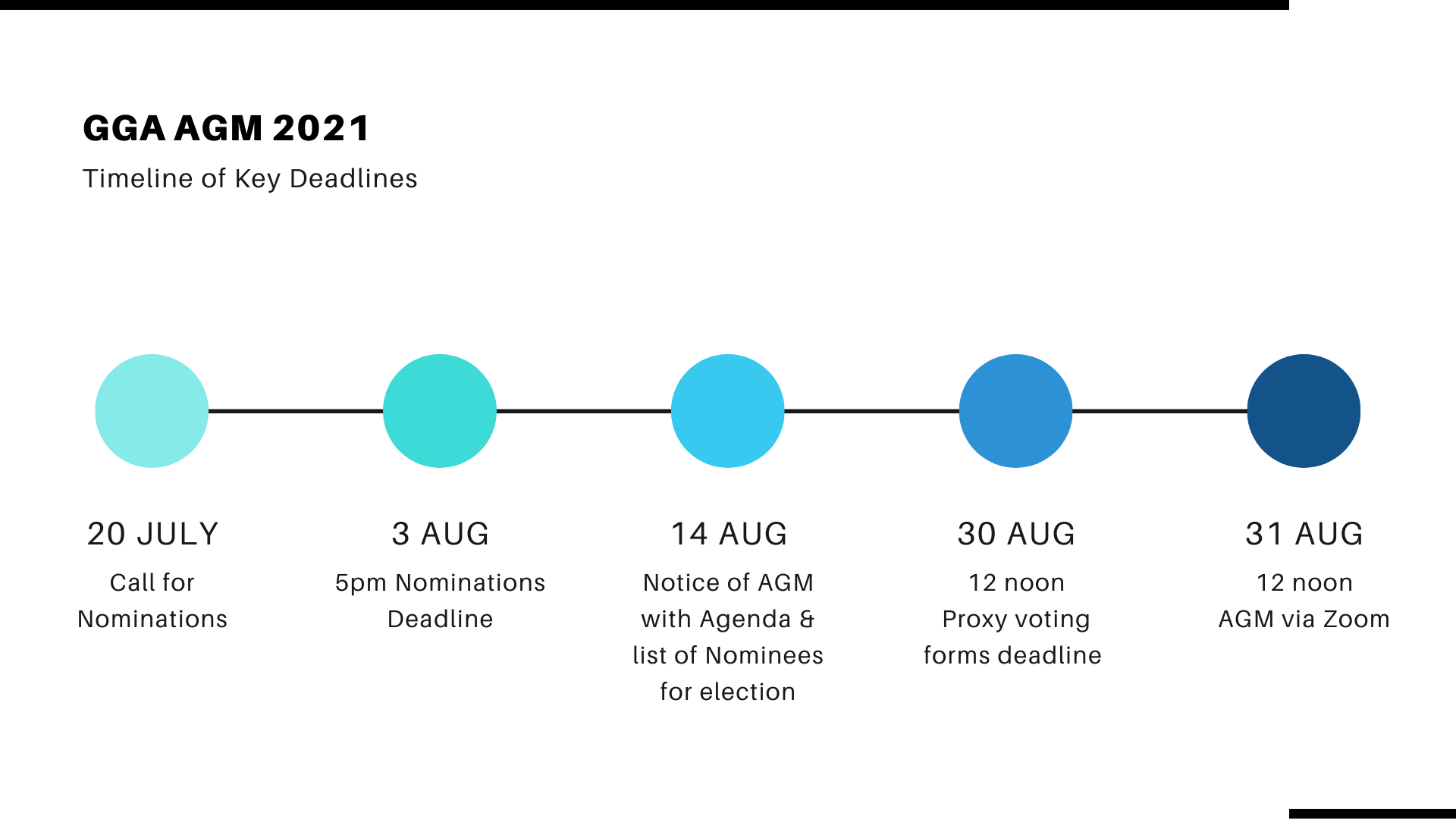 Nominations
Rights to nominate a Director for election to the GGA Board and vote at the AGM, are restricted to Grower Group Members of the GGA. Refer to the Voting Rights list below.
.
Voting Rights
Approved voting members as at June 1, 2021 which was the last GGA Board meeting prior to the 2021 AGM.
The 38 Voting Grower Group Members of the GGA:
Agricultural Women Wheatbelt East (AWWE)
Association for Sheep Husbandry Excellence Evaluation & Production Inc (ASHEEP)
Certified Organic Biodynamic Western Australia Inc (COBWA)
Corrigin Farm Improvement Group
Esperance Zone Innovation Group (EZI)
Facey Group
Far East Agricultural Region (FEAR)
Fitzgerald Biosphere Group
Gascoyne Catchments Group
Gillamii Centre
Kimberley Pilbara Cattlemen's Association
Liebe Group Inc (LIEBE)
Lower South West Grower Group
Merredin & Districts Farm Improvement Group (MADFIG)
Mingenew Irwin Group (MIG)
Moora Miling Pasture Improvement Group
Morawa Farm Improvement Group
Mortlock Ag Focus Group
Mullewa Dryland Farmers Initiative
Noongar Land Enterprise Group
North Stirlings Pallinup Natural Resources
Northern Agri Group
Nyabing Farm Improvement Group
O'Connor Research Group
Oil Mallee Association of Australia
Ravensthorpe Agricultural Initiative Network (RAIN)
South East Premium Wheat Growers Association (SEPWA)
Southern Dirt Incorporated
Southern Rangelands Pastoral Alliance
Stirlings to Coast Farmers
Toodyay Agricultural Alliance
WA Hemp Growers' Co-op Ltd
WA No-Tillage Farming Assoc (WANTFA)
West Midlands Group
Western Australian Lot Feeders Association
Western Beef Assoc Inc
Women in Farming Inc
Yuna Farm Improvement Group
.

2021 AGM Supporting Documents