AGM Date
12 noon on August 31, 2021 via zoom
Election to Board
The GGA Board comprises of eight Directors, with a blend of five Member elected Directors and three Independent Appointed Directors. View the current GGA Board.
In 2021, two of the five Member elected Director positions are up for re-election, for which three nominations have been received as shown below.
Desirable Skills and Experience for GGA Board Members
Knowledge of Grower Groups, their roles and issues

Agricultural research and development services

Innovation, new technologies, emerging industries and markets

Agribusiness, agricultural supply chains and economics

Board and corporate governance

Finance, business and risk management

Strategy development

Entrepreneurship, investment and marketing strategies, business case development

Comprise of GGA Board members with principles aligned to core Grower Group values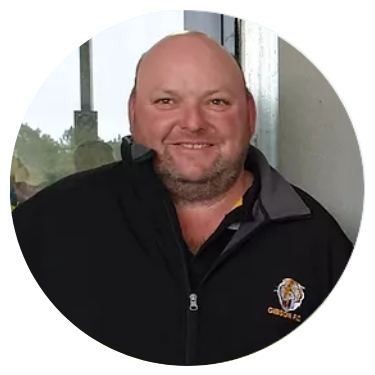 Greg Curnow
Nominated by: South East Premium Wheat Growers Association (SEPWA)
I am a grain grower from Esperance and have enjoyed a long association with SEPWA. I first joined the Executive Committee in 2008, serving as Vice President from 2011 to 2015, President from 2015 to 2018 and Treasurer until I stood down from the Executive Committee in 2021 as part of SEPWAS succession process to allow for renewal of the Executive Committee. I have since taken on the role of Chair of SEPWAS R&D Sub committee.
I am a strong believer in contributing to my community as well as the broader agricultural industry and have also served on a number of local community association committees over the years and am now venturing into the philanthropic sector.
I am confident that my experience to date has equipped me well with the skills that would make a strong contribution to the GGA Board, particularly with my experience in:
The role of Grower Groups and the issues they face
Developing strategic agricultural research and extension initiatives
Solving production problems at the farm and industry scale and adoption of new technologies
Agribusiness and engagement with supply chain policy issues and key stakeholders
Board operation an corporate governance
Mb 0427 792 1010
Email gdcurnow99@gmail.com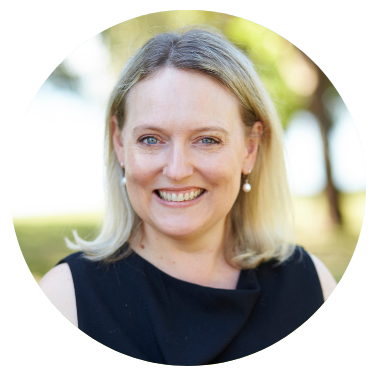 Kelly Pearce
Nominated by: Facey Group
Dr Kelly Pearce has had an 18-year career in Agricultural Research with a focus on farming systems. At present, Kelly is a Grain Producer from Yealering and is The Facey Group Executive Officer.
Kelly was a member of the precursor to the GGA board – the Strategic Advisory Group and inaugural GGA Board Chair. Kelly holds industry positions-Deputy Chair of the Western Australian Meat Industry Authority, Advisory Committee Member of the Biosecurity Council of WA and Committee Member of the Gene Technology Technical Advisory Committee.
Through these roles Kelly has developed strong networks, skills in governance, strategy and risk management and essential industry and government experience. Kelly has a strong belief in the power and value of grower groups in WA and strives to use these skills to ensure that groups grow and thrive. Kelly has a deep understanding of grower groups and their issues through her involvement with GGA and various groups.
Kelly is a Graduate of the Australian Institute of Company Directors, Research Fellow with the Australian Farm Institute and 2012 Nuffield Scholar. Kelly is also studying a Masters in Intellectual Property Law as she feels better understanding of IP will support Grower Groups into the future.
Mb 0417 964 473
Email kelly@wheatbeltscience.com.au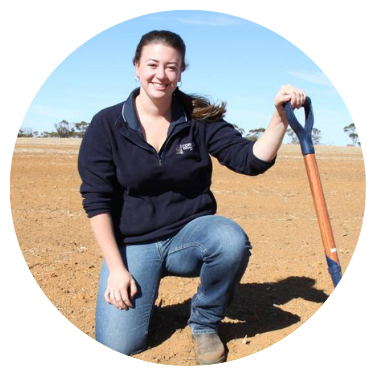 Veronika Crouch
Nominated by: Corrigin Farm Improvement Group (CFIG)
Veronika is a grower member and the current Executive Officer of the Corrigin Farm Improvement Group (CFIG). She is a passionate advocate for growers and is continually pursuing strategies for a prosperous, resilient agricultural industry.
Veronika is one of the longest-standing and experienced Executive Officers across the grower group network and collaborates with many grower groups, consultants, industry, and research professionals. Her vast hand on experience ensures she understands the needs and challenges faced by growers, grower groups, and their importance to their region. She has extensive experience in managing large scale research and development projects and an understanding of stakeholder consultation.
Current roles include being a committee member of WACoA Narrogin Agriculture Advisory Board and many local sporting club committees for the past 4 years. During 2019 Veronika was the Eastern Districts Rural Ambassador and Semi Finalist of the Horizon Power Leadership & Innovation Award.
Through these roles and experience she believes she is equipped to fulfill her duty as a Member Director of the GGA Board and bring the skills necessary to meet the required competencies for a bright and resilient future for grower groups and GGA. 
Mb 0476 046 100            
Email eo@cfig.asn.au
Voting Rights
Voting rights to elect Member Directors are exclusive to Grower Group Members approved as at June 1, 2021 which was the last GGA Board meeting prior to the 2021 AGM.
The 38 Voting Grower Group Members of the GGA include:
Agricultural Women Wheatbelt East (AWWE)
Association for Sheep Husbandry Excellence Evaluation & Production Inc (ASHEEP)
Certified Organic Biodynamic Western Australia Inc (COBWA)
Corrigin Farm Improvement Group
Esperance Zone Innovation Group (EZI)
Facey Group
Far East Agricultural Region (FEAR)
Fitzgerald Biosphere Group
Gascoyne Catchments Group
Gillamii Centre
Kimberley Pilbara Cattlemen's Association
Liebe Group Inc (LIEBE)
Lower South West Grower Group
Merredin & Districts Farm Improvement Group (MADFIG)
Mingenew Irwin Group (MIG)
Moora Miling Pasture Improvement Group
Morawa Farm Improvement Group
Mortlock Ag Focus Group
Mullewa Dryland Farmers Initiative
Noongar Land Enterprise Group
North Stirlings Pallinup Natural Resources
Northern Agri Group
Nyabing Farm Improvement Group
O'Connor Research Group
Oil Mallee Association of Australia
Ravensthorpe Agricultural Initiative Network (RAIN)
South East Premium Wheat Growers Association (SEPWA)
Southern Dirt Incorporated
Southern Rangelands Pastoral Alliance
Stirlings to Coast Farmers
Toodyay Agricultural Alliance
WA Hemp Growers' Co-op Ltd
WA No-Tillage Farming Assoc (WANTFA)
West Midlands Group
Western Australian Lot Feeders Association
Western Beef Assoc Inc
Women in Farming Inc
Yuna Farm Improvement Group