Rikki Foss
Chief Executive Officer
Rikki Foss joined GGA in November 2021 bringing extensive commercial experience and leadership to the organisation.
Prior to this Rikki had nine years with WA-based grain accumulation and export business Plum Grove, where she worked as a General Manager and Senior Executive.
Rikkis background in grains and agriculture is also consolidated  with three years with ANZ as a regional co-ordinator and 6 years with CBH as a Regional Manager.
Rikki has a rural background, and for several years has provided a grain consultancy role for her family's broadacre grain and livestock operation in WA's central grainbelt.
M 0429 909 799 | E rikki.foss@gga.org.au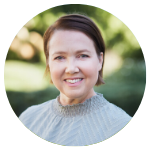 Kallista Bolton
Stakeholder & Communications Manager
Kallista joined GGA in March 2020 bringing experience in marketing, stakeholder management and commercial enterprise.
Kallista has a Bachelor of Business (marketing major) from University of Technology, Sydney combined with recent studies from Cambridge University Institute for Sustainability Leadership in High Impact Leadership (2020) and Communicating for Influence and Impact (2021). Kallista is currently completing a one year Graduate Certificate in Regenerative Agriculture from Southern Cross University.
Prior to GGA, Kallista had 3.5 years with Elders Narrogin and ran her own commercial olive oil enterprise in Crossman for 11 years. Earlier Kallista had a decade in WA tourism with senior leadership roles in a domestic and international marketing capacity. She has also has commercial sector experience in hospitality management, wine marketing and her foundations were in accounting with Price Waterhouse, Sydney.
M 0421 623 406 | E kbolton@gga.org.au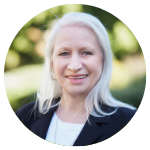 Alison Maughan
Finance & Administration Manager
DPIRD Assigned Staff

Alison joined the GGA team in April 2020 with a consortium of accounting, finance and administration knowledge to add to the organisation.
Alison launched her career in a role at the Australian Tax Office while studying her Bachelor of Business with a major in accounting. After a 15 year tenure in primarily advisory roles with the ATO, Alison migrated away from the corporate sector into the world of not-for-profits. At the Small Business Centre Bunbury-Wellington she spent two years advising before moving up the ranks to Manager of the Centre. This experience was pivotal to Alison's career giving her insight into what it takes to run an not-for-profit entity.
Alison spent a brief time as an administration and project manager for a Land Surveying Company but a passion for regional and rural work was ultimately what saw her commence a role with DPIRD in 2018 before transitioning to GGA.
M 0429 342 807 | E amaughan@gga.org.au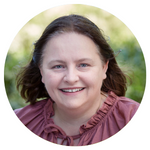 Alison Lacey
Project Manager
DPIRD Assigned Staff
Alison Lacey joined GGA in early November 2021 and increases our regional presence being based in Narrogin. Alison brings 23 years of experience in farming systems R, D and E with DPIRD, across the grains and livestock industries with recent work on drought management, digital technology, and legume pastures.
Alison has strong networks across WA and nationally. Alison is a relationship builder passionate about working with grower groups and industry to identify gaps in research and working collaboratively to extend the information and drive adoption.
Alison has worked with many grower groups over the years in various roles, including committee member and secretary for the Corrigin Farm Improvement Group. Most recently Alison had a key role supporting grower groups involved with the eConnected Grainbelt's IoT grants program.
In Alison's role as a GGA Project Manager, she looks forward to connecting with the grower group network to develop regionally relevant network wide projects that will make meaningful impact for grower groups and their members.
M 0429 084 421 | E alacey@gga.org.au
.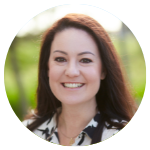 Amber Atkinson
Grains Research, Development & Extension Communications Manager
Amber Atkinson will join GGA in August 2021 and brings more than 10 years' experience in agricultural communications. Amber has a Bachelor of Communications, majoring in Journalism, from Edith Cowan University.
She has held Senior Journalist and Editor roles with Farm Weekly newspaper, Farming Ahead magazine, WA Grower magazine and various other industry/trade publications.
Prior to GGA, Amber was the Communications and Policy Officer at vegetablesWA, the peak industry body representing vegetable growers in WA. In this role she was responsible for delivering communications across a wide range of issues, including water, labour, biosecurity, research and development.
Amber has a strong digital marketing background and has run her own digital marketing agency, specialising in tourism website development and regional event marketing, since 2016.
She is passionate about agriculture and using digital platforms to maximise effective communications and collaboration across industry.
M 0405 448 582 | E aatkinson@gga.org.au
.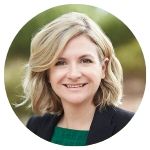 Michelle Condy
Program Broker
DPIRD Assigned Staff
Joining the GGA in February 2020, Michelle works closely with Grower Groups to develop projects and opportunities for the GGA network.
Michelle is a passionate collaborator and believes it is an essential component of innovative research.
Prior to joining GGA Michelle was a Community Education Officer with the Department of Fisheries. Her career has been spent working in marine sciences including aquaculture, biofouling, marine geophysics, molecular biology, and aquatic disease. A career highlight was her honours research where she ran a participatory research project with Kenyan fishers.
Outside of work Michelle thrives on learning new skills, often self-taught by YouTube tutorials with her most recent foray being learning to ride a dirt bike.
M 0431 869 030 | E mcondy@gga.org.au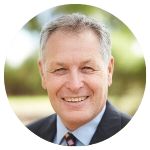 Mark Holland
Hub Director & Program Broker

Mark was the first DPIRD staff assignee as part of the GGA-DPIRD collaboration agreement joining GGA in January 2020, and in 2022 moved across to Director of the Drought Hub. With a Masters of Business Administration under his belt, Mark brings strong governance, program and project management skills, with a particular emphasis on new program development and business administration.
Mark is a passionate supporter of the grower group network and has worked with many groups through his various roles with DPIRD/DAFWA over a 35 year period. This includes, most recently directing the Agribusiness Innovation Fund, which included the Grower Group Grants Program.
Mark founded DAFWA's highly regarded AGWEST Plant Laboratories business unit, and managed it for over 14 years. In this role he guided the delivery of the State's high risk plant import quarantine, plant disease diagnostics and seed testing services, seed certification and seed potato health services. Mark was also the inaugural Registrar of the Industrial Hemp Act 2004 and the Officer in Charge of the Seeds Act 1981, until 2010.
M 0429 202 393 | E mholland@gga.org.au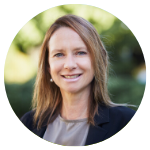 Tanya Kilminster
Drought Hub Knowledge Broker
Based in Merredin with DPIRD since the early 2000s, Tanya joined GGA in April 2020. Tanya brings 20 years' experience in systems R&D, focused on sheep production, management and the role of sheep in the farming system.
Scientifically minded with a degree in Pharmacology and Molecular Biology and Honours in Microbiology, Tanya places importance on the R&D process. She also farms with her husband Dean at Bruce Rock as a grain producer, with wool and meat being significant contributors on poorer performing soil types.
During the last five years Tanya has worked closely with the Merredin and Districts Farm Improvement Group (MADFIG), serving as a Board member for three years and collaborating with the Far East Agriculture Research (FEAR) Group to developing new projects to improve long term profitability and sustainability of farming businesses in low rainfall areas.
Tanya is passionate about identifying research gaps recognised by grower groups and working collaboratively to facilitate strategic investment.
M 0427 469 038 | E tkilminster@gga.org.au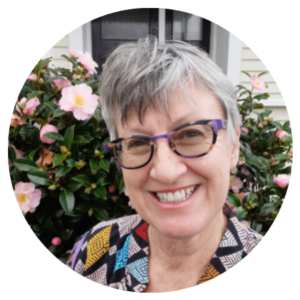 Kellie-Jane Pritchard
Drought Hub Project Manager

Kellie-Jane Pritchard (KJ) has been involved in agriculture all her life. Brought up on a sheep and wheat farm in Narrogin, she started with the WA Department of Agriculture in 1989 and was involved in innovative projects including: holistic farm planning, bush foods, soil and water assessments for the then-emerging viticulture industry and the use of Geographic Information Systems (GIS) for precision farming.
She was invited to join AGWEST International, a Departmental agency that took WA agriculture expertise to the world. This included projects in Africa, the Middle East, and Asia, including a stint in Iraq. She later went on the manage AGWEST between 2007 to 2011. KJ also served as WA's Regional Director in Indonesia between 2012 and 2014, focussed on building sustainable trade relationships between the two countries.
Most recently, KJ has been working in New Zealand as project manager on a number of Foreign Aid and Development projects in the Pacific, funded by the NZ and Australian Governments. She is delighted to be returning to WA and once again be at the cutting edge of agricultural innovation and research.
M 0499 648 308 | E kjpritchard@gga.org.au
.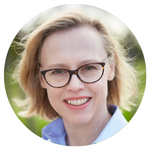 ​Natalie Lee
Drought Hub Stakeholder & Communications Manager

Natalie is a seasoned communications professional with a strong understanding of the agricultural sector and regional communities.
Prior to joining the GGA in July 2021, Natalie was responsible for Grains Research and Development Corporation's (GRDC) western region communications for more than 11 years – most recently as GRDC's Communications Manager – West and formerly through Cox Inall Communications.
Her background is as a print journalist, having been employed by the then West Australian Newspapers Limited group for almost nine years. This period saw her working as a reporter and/or sub-editor for the Countryman (grains writer), Kalgoorlie Miner and The Narrogin Observer newspapers.
Natalie is a partner in her family's grain, sheep and export hay farming business south of Kukerin in WA's Upper Great Southern region.
She is committed to helping to ensure that agricultural producers and regional communities can continue to thrive and prosper.
M 0456 869 791 | E nlee@gga.org.au
.
Sharon loves working as part of a team and providing the organisational support that is so essential for the smooth running of an office.
She joined the GGA in November 2021 and comes with experience in a variety of administration roles, most recently with the Grains Research and Development Corporation (GRDC).
Working with the GRDC was Sharon's introduction to working in Western Australian agriculture, which provided her with a more holistic view of the local industry and its farmers.
Having immigrated to Perth with her young family from the United Kingdom in 2003, her first impression of the local farming landscape was that it was 'dry and brown' and the distinct lack of green fields and really 'white' sheep.
In her spare time, Sharon enjoys camping, 'Parkrun' and walking the family's Rhodesian Ridgeback dog. She is a member of a choir, is learning the cello and has several hundred books that she plans to read one day.
M  0430 131 035 | E skeeler@gga.org.au
.