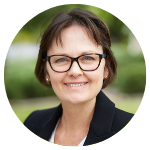 Niki Curtis
Chief Executive Officer
Niki (Nicole) Curtis joined GGA in September 2020 as Interim CEO following nine years as Executive Officer for South East Premium Wheat Growers' Association (SEPWA)
Niki has been in the agricultural industry for most of her career. Prior to her leadership role at SEPWA, Niki served as Executive Officer for Farmsafe WA and Communications Officer for the Department of Agriculture (8 years) based in Esperance.
Born and bred in Esperance on a cattle farm, her career foundations were in journalism at the Countryman then moving to general news reporting at WA Newspapers.
Niki graduated from the Australian Institute of Company Directors (AICD) program in 2019 and the Leadership Western Australia Signature program in 2018.
Niki has lived overseas in Chile, South America and Capetown, South Africa and has four children.
M 0427 806 702 | E nicole.curtis@gga.org.au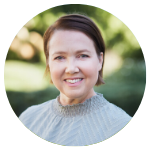 Kallista Bolton
Stakeholder & Communications Manager
Kallista joined GGA in March 2020 bringing experience in marketing, stakeholder management and commercial enterprise.
Kallista has a Bachelor of Business (marketing major) from University of Technology, Sydney combined with recent studies from Cambridge University Institute for Sustainability Leadership in High Impact Leadership (2020) and Communicating for Influence and Impact (2021). Kallista is currently completing a one year Graduate Certificate in Regenerative Agriculture from Southern Cross University.
Prior to GGA, Kallista had 3.5 years with Elders Narrogin and ran her own commercial olive oil enterprise in Crossman for 11 years. Earlier Kallista had a decade in WA tourism with senior leadership roles in a domestic and international marketing capacity. She has also has commercial sector experience in hospitality management, wine marketing and her foundations were in accounting with Price Waterhouse, Sydney.
M 0421 623 406 | E kbolton@gga.org.au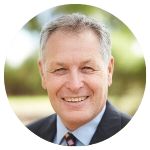 Mark Holland
Program Broker
DPIRD Assigned Staff

Mark was the first DPIRD staff assignee as part of the GGA-DPIRD collaboration agreement joining GGA in January 2020. With a Masters of Business Administration under his belt, Mark brings strong governance, program and project management skills, with a particular emphasis on new program development and business administration.
Mark is a passionate supporter of the grower group network and has worked with many groups through his various roles with DPIRD/DAFWA over a 35 year period. This includes, most recently directing the Agribusiness Innovation Fund, which included the Grower Group Grants Program.
Mark founded DAFWA's highly regarded AGWEST Plant Laboratories business unit, and managed it for over 14 years. In this role he guided the delivery of the State's high risk plant import quarantine, plant disease diagnostics and seed testing services, seed certification and seed potato health services. Mark was also the inaugural Registrar of the Industrial Hemp Act 2004 and the Officer in Charge of the Seeds Act 1981, until 2010.
M 0429 202 393 | E mholland@gga.org.au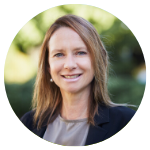 Tanya Kilminster
Program Broker
DPIRD Assigned Staff

Based in Merredin with DPIRD since the early 2000's, Tanya joined GGA in April 2020. Tanya brings 20 years experience in systems R&D, focused on sheep production, management, role of sheep in the farming system and has worked across numerous sheep and feedbase projects.
Scientifically minded with a degree in Pharmacology and Molecular Biology and Honours in Microbiology, she places importance on the R&D process .Tanya farms with her husband Dean at Bruce Rock as a grain producer with wool and meat significant contributors on poorer performing soil types.
During the last five years Tanya has worked closely with the Merredin and Districts Farm Improvement Group (MADFIG) serving as a Board member for 3 years and collaborating with the Far Eastern Agriculture Research (FEAR) Group developing new projects to improve long term profitability and sustainability of farming businesses in low rainfall areas, specifically through digital technology and decision support tools to manage risk.
Tanya is passionate about identifying research gaps recognised by grower groups and working collaboratively across the industry to facilitate strategic investment.
M 0427 469 038 | E tkilminster@gga.org.au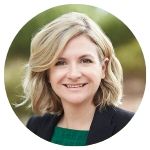 Michelle Condy
Engagement & Innovation Officer
DPIRD Assigned Staff
Joining the GGA in February 2020, Michelle works closely with the GGA Program Brokers and Grower Groups to develop projects and opportunities for the GGA network.
Michelle is a passionate collaborator and believes it is an essential component of innovative research.
Prior to joining GGA Michelle was a Community Education Officer with the Department of Fisheries. Her career has been spent working in marine sciences including aquaculture, biofouling, marine geophysics, molecular biology, and aquatic disease. A career highlight was her honours research where she ran a participatory research project with Kenyan fishers.
Outside of work Michelle thrives on learning new skills, often self-taught by YouTube tutorials with her most recent foray being learning to ride a dirt bike.
M 0431 869 030 | E mcondy@gga.org.au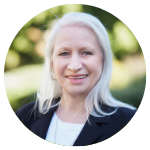 Alison Maughan
Finance & Administration Manager
DPIRD Assigned Staff

Alison joined the GGA team in April 2020 with a consortium of accounting, finance and administration knowledge to add to the organisation.
Alison launched her career in a role at the Australian Tax Office while studying her Bachelor of Business with a major in accounting. After a 15 year tenure in primarily advisory roles with the ATO, Alison migrated away from the corporate sector into the world of not-for-profits. At the Small Business Centre Bunbury-Wellington she spent two years advising before moving up the ranks to Manager of the Centre. This experience was pivotal to Alison's career giving her insight into what it takes to run an not-for-profit entity.
Alison spent a brief time as an administration and project manager for a Land Surveying Company but a passion for regional and rural work was ultimately what saw her commence a role with DPIRD in 2018 before transitioning to GGA.
M 0429 342 807 | E amaughan@gga.org.au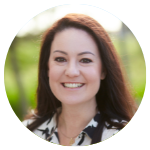 Amber Atkinson
Grains Research, Development & Extension Communications Manager
Amber Atkinson will join GGA in August 2021 and brings more than 10 years' experience in agricultural communications. Amber has a Bachelor of Communications, majoring in Journalism, from Edith Cowan University.
She has held Senior Journalist and Editor roles with Farm Weekly newspaper, Farming Ahead magazine, WA Grower magazine and various other industry/trade publications.
Prior to GGA, Amber was the Communications and Policy Officer at vegetablesWA, the peak industry body representing vegetable growers in WA. In this role she was responsible for delivering communications across a wide range of issues, including water, labour, biosecurity, research and development.
Amber has a strong digital marketing background and has run her own digital marketing agency, specialising in tourism website development and regional event marketing, since 2016.
She is passionate about agriculture and using digital platforms to maximise effective communications and collaboration across industry.
M 0405 448 582 | E aatkinson@gga.org.au
.
Thomas Davidson
Drought Hub Director

Thomas joined GGA in August 2021 as Director for the Drought Adoption and Innovation Hub bringing experience in strategy, innovation and commercial management.
Thomas' previous role was as Head of Strategy & Digital at Elders Limited, an ASX200 listed agribusiness, a national role where he was responsible for strategic planning, corporate development and Elders' customer facing digital assets.
Prior to his role at Elders', Thomas has gained extensive strategy, innovation and commercialisation experience from running his own management consulting business and roles with PwC, Strategy& and iiNet Limited.
Thomas holds a Bachelor of Laws (Hons) and Bachelor of Commerce (with distinction) from Deakin University.
M 0457 664 219 | E tdavidson@gga.org.au
.
.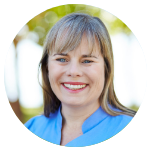 Annabelle Bushell
Drought Hub Business Development Manager
Annabelle has returned to GGA in July 2021 in the capacity of Business Development Manager two days a week within the Hub Team following nine months parental leave. Annabelle brings a depth of experience as the former GGA CEO from Feb 2017 to Oct 2020 during which time she steered GGA through becoming an incorporated entity and a watershed collaboration agreement with DPIRD.

Annabelle's passion for rural and regional communities has origins from her family farm in the Avon Valley. She has a Bachelor of Science (Honours) and has worked with pastoralists and land managers, researchers, growers and natural resource management professionals.
After completing a Masters studying local food systems across Europe, she returned home and relocated to Queensland where she worked with the horticulture supply chain.
Combining her community & stakeholder engagement, commercial acumen and industry collaboration skills, she is keen to support and sustain the networks that build the intellectual and social capital of our regional communities.
M 0427 992 945 | E abushell@gga.org.au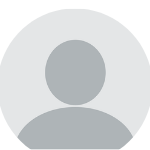 TBA
Drought Hub Knowledge Broker
New appointment. Bio to come in July.
.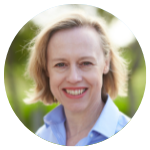 Natalie Lee
Drought Hub Stakeholder & Communications Manager

Natalie is a seasoned communications professional with a strong understanding of the agricultural sector and regional communities.
Prior to joining the GGA in July 2021, Natalie was responsible for Grains Research and Development Corporation's (GRDC) western region communications for more than 11 years – most recently as GRDC's Communications Manager – West and formerly through Cox Inall Communications.
Her background is as a print journalist, having been employed by the then West Australian Newspapers Limited group for almost nine years. This period saw her working as a reporter and/or sub-editor for the Countryman (grains writer), Kalgoorlie Miner and The Narrogin Observer newspapers.
Natalie is a partner in her family's grain, sheep and export hay farming business south of Kukerin in WA's Upper Great Southern region and has three sons.
She is committed to helping to ensure that agricultural producers and regional communities can continue to thrive and prosper.
M 0456 869 791 | E nlee@gga.org.au
.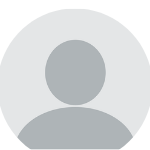 TBA
Drought Hub Project Manager

Recruiting underway. Bio to come in July.
.