Bringing a trusted data agent to your corner
When it comes to collecting and managing data, the primary producer's ultimate concern is the security and privacy of their valuable information. Perhaps the missing piece of the puzzle is a trusted digital courier. Read more about how the WAFDS venture could benefit from one such platform DPIRD has in the works.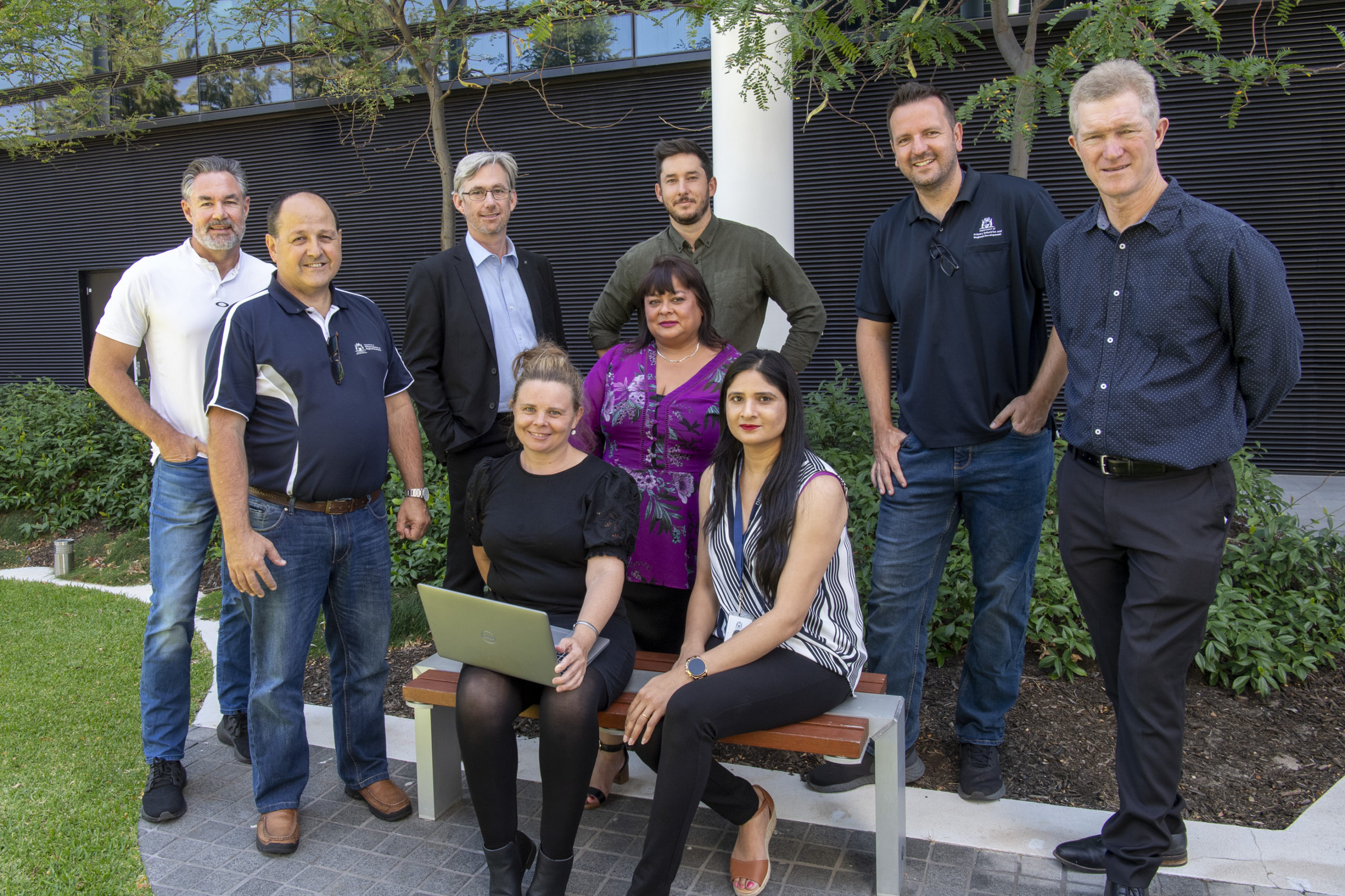 eConnect+ project team members (L-R) –  Senior UI/UX Developer Steve Collins, Project Manager Darren Gibbon, Technical Team Lead Rick Knight, Communications Adviser Samantha Scott, Project Support Officer Paulette Szczurowski, Senior Developer Jarryd Wimbridge, Software Tester Babita Tewatia (seated), Senior Analyst Programmer Neil Steventon and Business Manager Tom Picton-Warlow.
Digital Couriers; The Missing Piece to Primary Producer Data Concerns
As projects like the WA Farm Data Sharing (WAFDS) become readily available to aid primary producers in making data-driven decisions, the need for a trusted data sharing space is apparent.
Data sharing is an evolving process in the agricultural industry, and whilst it faces challenges by way of primary producer uptake; privacy, ownership, security, and useability concerns are some of the biggest hurdles present in fostering relationships between primary producers and service providers.
An agricultural technology, or agtech, tool addressing these concerns is DPIRD's Data Sharing Platform (the platform), due to roll out mid-year under the department's greater eConnect+ Project umbrella.
Likened to a digital courier, the platform is designed to simplify the primary producer to service provider relationship through the use of encrypted data sharing and delivery. 
A feature, eConnect+ Business Development Manager Tom Picton-Warlow says sets it apart from other data exchange and aggregation platforms already on the market.
"The platform has no visibility of the data as it is encrypted end to end," Mr Picton-Warlow said.

"Another important key factor is the platform does not store or analyse any data exchanged which differs from other similar existing models," he said.
So how does it work?
Traditionally, the Data Originator (which may be a primary producer) collects data across various areas of their farming business, storing them in various online cloud platforms which are linked to any number of Service Providers. 
However, through the platform the Data Originator, in this case a primary producer, can create data bundles consisting of one or more of the producer's digital data sets, from the different cloud providers, which are then collected and delivered to the Data Service Provider (encrypted end to end), another value-adding service provider – potentially a research institution or weather platform, for example.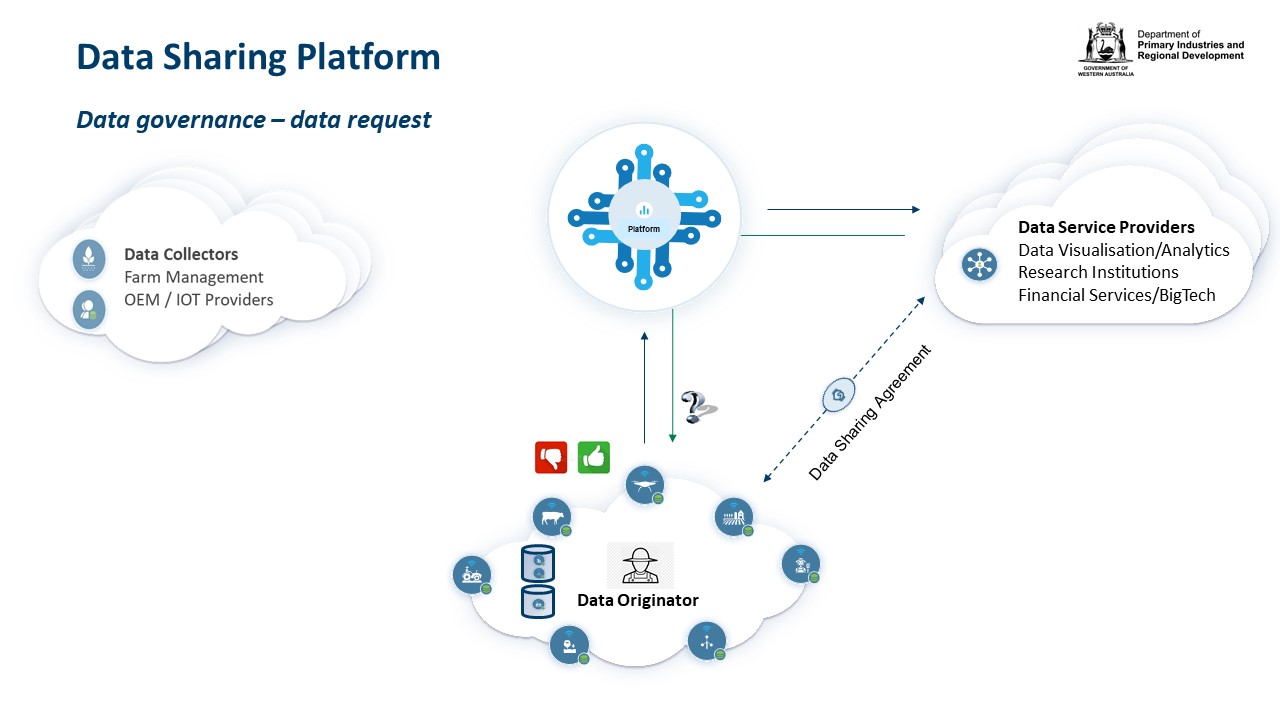 With the utmost focus on governance controls being spearheaded by the eConnect+ Project team, third parties will be afforded the freedom and scope to develop their core capabilities without worrying about the mechanisms or security concerns behind the exchange of data.
eConnect+ Project Manager Darren Gibbon says the function of the WAFDS is an example of where the service provider – primary producer relationship can be seen in action.
"The WAFDS project's initial goal is to provide farmers with a predictive model for the application of lime on a paddock-by-paddock basis, based on raw on-farm data provided by primary producers," Mr Gibbon said.
"Importantly, because the data sharing is permissions based, primary producers will have full control with whom they share their data," he said.

"Access to any shared data bundles can be disabled at any time at the discretion of the primary producer as and when required."
"As the WAFDS project matures, and more primary producers come onboard, the platform can be leveraged to ensure primary producers retain full control over who can access their data, and under what circumstances, whilst providing a layer of security and confidence," Mr Gibbon said.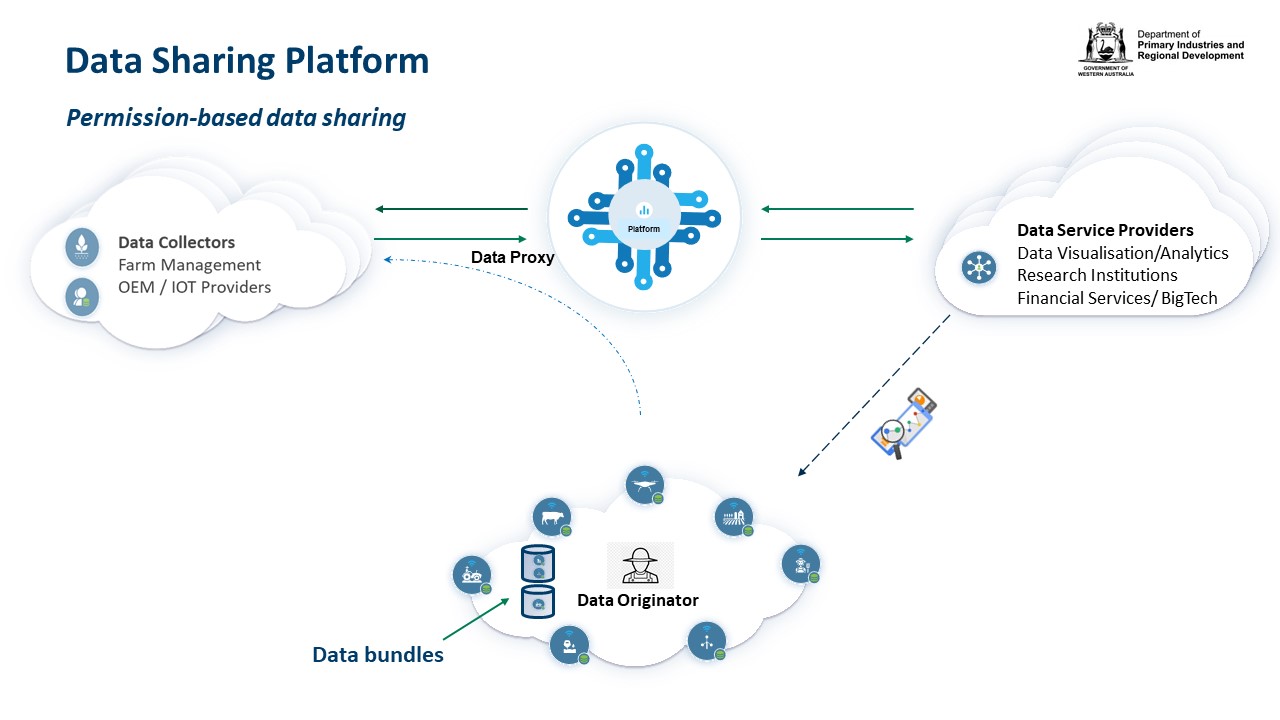 Following the first roll-out in WA as part of the joint collaboration with the WAFDS project (expected in May), the project team has plans to expand. 
"The plan is to start with WA grain growers in the first roll-out, progressing to WA primary producers or those in the wider agricultural industry, including the horticultural and livestock industries," he said. 
"Further expansion could include offering access to primary producers right around Australia." 
If your grower group has been on the fence about the WAFDS project due to data ownership and privacy concerns, a trusted agtech tool such as the platform could be the missing factor.
The WAFDS project is still accepting groups and individual growers as part of the early adopter community. 
Contact Alison Lacey at GGA, via alacey@gga.org.au