WaterSmart Dams Grower Survey Summary
WaterSmart Dams is a collaboration between the Grower Group Alliance (GGA), University of Western Australia's Centre for Water and Spatial Sciences (CWSS), the Department of Primary Industries & Regional Development (DPIRD) and grower groups. Last year the team released a survey to determine the current issues WA farmers are facing with regard to dam function and to help direct investment into new water planning and storage technologies.
Early results demonstrated that insufficient water supply in dry years and poor water quality for livestock and herbicide use were having an economic and operational impact on farm businesses.
The team now has responses from over 90 WA growers.
The below summary is of survey participants who completed all responses and indicated farm size and the Local Government Area of their enterprise.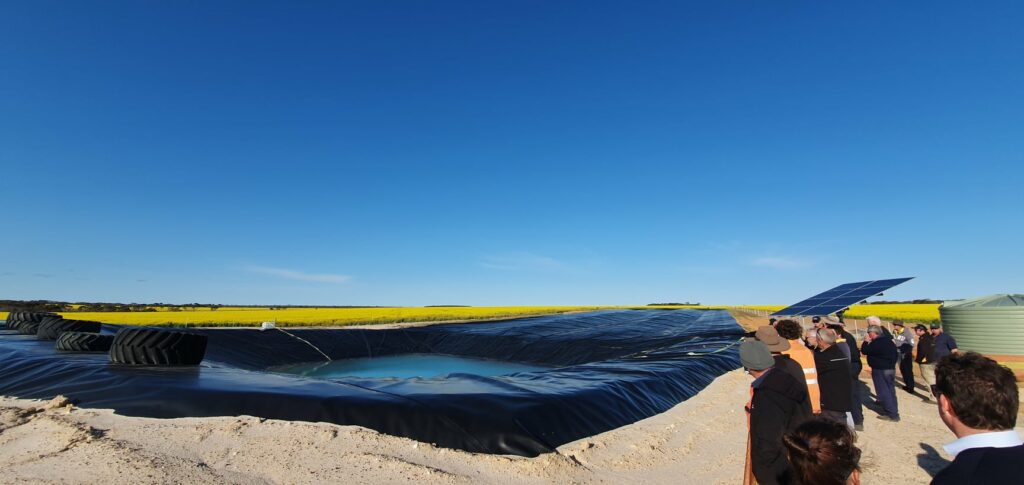 Caption: Dam liner demonstration
Survey Response Summary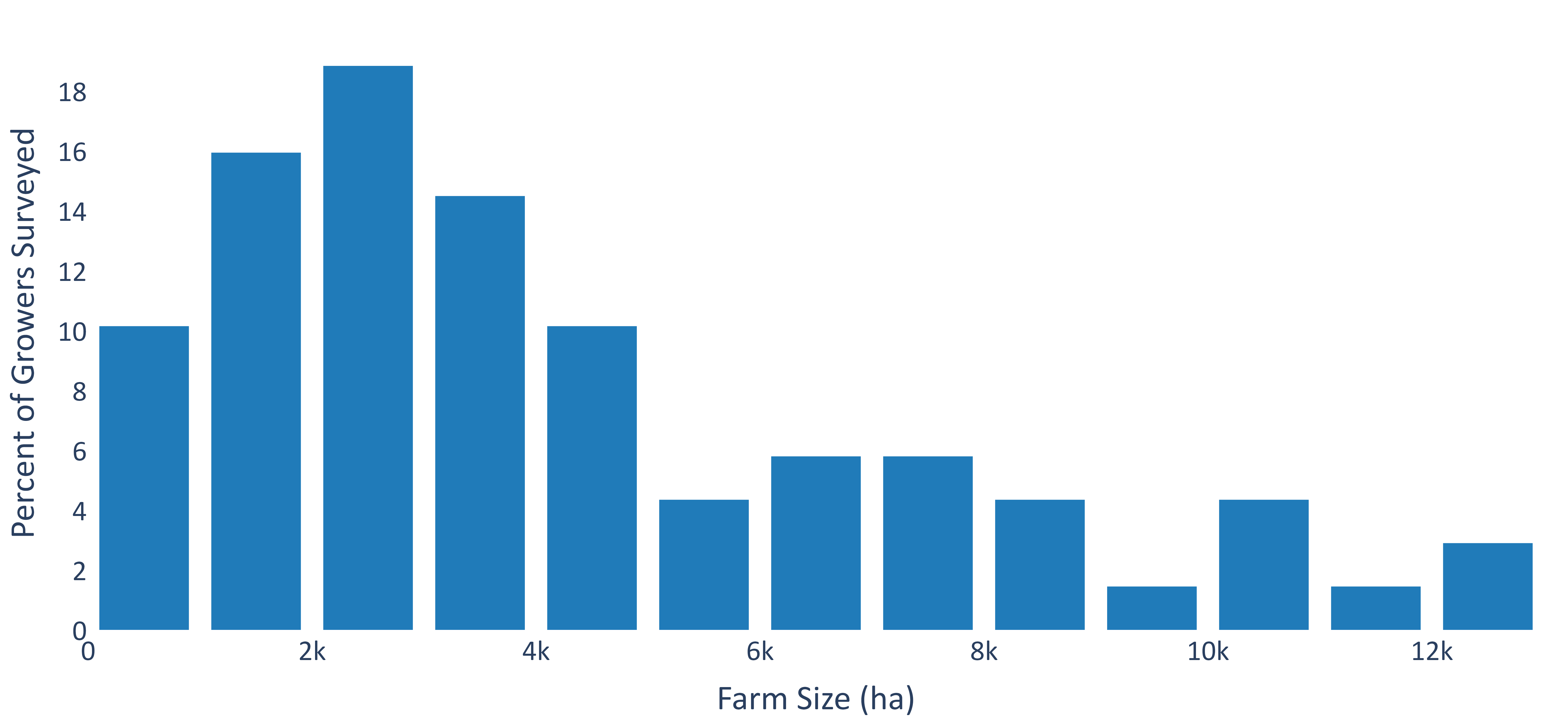 Figure 1. Distribution of farm size among survey participants 
Many responses from Esperance, Jerramungup, West Arthur, and Kojonup LGAs.

67% of responses were from

participants

with farm sizes < 5000 ha

Growers reported experiencing an impact of water supply on running their business in 19 of the last 20 years, with 2019 and 2010 reported as the two worst years. 
91% of survey participants indicated they had invested in water supplies or water

quality on their farm in the last ten years.

 

The most common activities have been cleaning out farm dams, maintaining dam

runoff areas (roaded catchments) and building new dams.

 

There is interest in new technologies to address dam leakage and water quality including desalination and high-runoff catchments (e.g., plastic and HPDE), but less investment in these, demonstrating the need to understand and demonstrate how new technologies can benefit farm business. 
Key Farm Dam Issues 
Dam water quality
Impact on herbicide use and effectiveness
General Quality (i.e. water clarity)
Quality for stock
Dam water level / Dams that lose water quickly
Reduced runoff from cropped paddocks
Dam size is insufficient for farm needs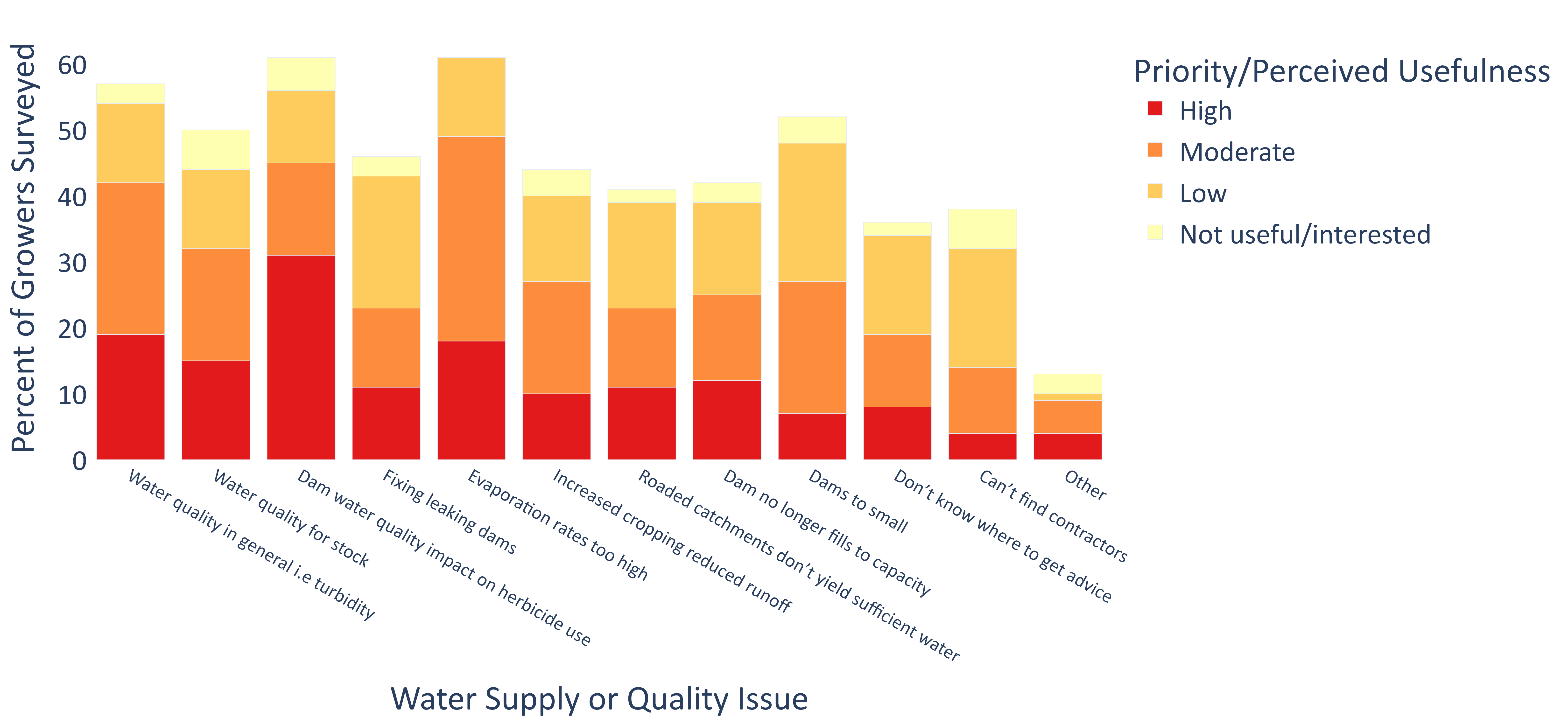 Figure 2. Major issues faced with on-farm water supply identified and prioritised by survey participants
Survey Response Summary Conclusions
Water quality emerged as a key concern for all farming enterprises, though the supply issues and solutions were more dependent on the farm enterprise type. The survey also demonstrated a need for further education around the efficacy of dam cleaning in correlation with return on investment.
Grower groups further noted that it was likely the grower responses reflected differences in initial capital investment. This could demonstrate value in a deploying a tool that quantifies return on investment, particularly for options with a high initial cost (i.e., when is it better to build a new dam instead of managing an old dam?
The survey helped identify knowledge gaps and provided useful insights by growers to inform the priority investment areas for the project. One gap that was highlighted was the use of tanks, pipes and interconnected systems as a possible solution. This came from farmers already utilising these on-farm measures.
Insights into the value of potential solutions were also shared, with circular dams and the bitumen catchment, as well as double dams, ranking low as solution priorities.
The WaterSmart Dams team thanks participants for the insights which they will now build on as the project continues to evolve.
To stay abreast of more updates about the WaterSmart Dams project follow along here. Or catch a member of the team on the road at the upcoming Perth and regional updates.