Independent Directors (Appointed)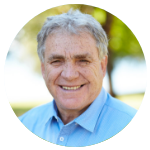 Peter Roberts
Chair, Independent Director
Appointed: September 25, 2018
Formerly a farmer from Dunn Rock, Peter is a graduate of Harvard Agribusiness Seminars and the Australian Institute of Company Directors. Peter was appointed as a GGA Independent Director in September 2018 and to GGA Chair in September 2020. Peter has extensive leadership experience as past Chair of the GRDC Western Panel from 2011-2018, past non-executive Director of Barley Australia, past Western Malting Barley Advisory Committee member and past Chair of South East Premium Wheat Growers Association (SEPWA).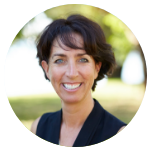 Erin Gorter
Vice Chair, Independent Director
Appointed: December 13, 2018
Erin Gorter has extensive experience in working with grower groups and was a driving force in managing two WA groups – Evergreen Farming and Southern Dirt. She is a rural industry consultant with Agvivo; a non-executive director of Meat & Livestock Australia Limited and its subsidiary companies; and manages all facets of the Ag4U Career Pipeline Program. Erin is a graduate of the Australian Institute for Company Directors Program and a graduate of the Australian Rural Leadership Foundation program. Most recently in 2021, Erin was appointed to the Council of Australian Arab Relations (CAAR) and as a Non-Executive Director to Australian Grain Technologies (AGT) in Dec 2021.
Graham Smith
Independent Director
Appointed: 25 September, 2020
Graham has a passion for helping farmers improve long-term viability and sustainability through improved research and innovation. He is an experienced Chief Executive, having led the Institute of Environmental Science and Research; a fascinating state-owned science and technology organisation in New Zealand, Federated Farmers; New Zealand's high-profile farming group, and the multi-faceted commercialisation group at the University of South Australia. He has also held a senior management role at AgResearch, a globally significant agricultural research and innovation group.
Member Directors (Elected)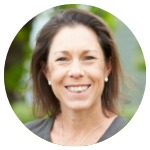 Nicole Batten
Member Director (YFIG)
Term: September 16, 2022 – AGM 2024
Nicole Batten is Director of Batten Farms, Yuna and a graduate of the Australian Institute of Company Directors.
Through former roles as a Community Development Officer and NRM Officer, Nicole is passionate advocate for the agricultural industry and sustainable rural communities. She holds a number of board roles including the WA Biosecurity Council, Yuna Farm Improvement Group Secretary, Shire of Chapman Valley councillor and most recently, Midwest Drought Resilience Plan Advisory Group member.
Previous roles include Advisory Group member for the National Centre for Farmer Health and former National & WA Chairperson of Rural Edge (formally Partners in Grain) and Rabobank Client Council Member. These roles have extended learning and an understanding of agricultural businesses across Australia. Nicole is also a graduate, as well as a former Facilitator of the WA Rural Leadership Program.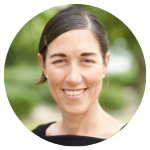 Debbie Gillam
Member Director (MIG)
Term: September 16, 2022 – AGM 2024
Debbie Gillam is a grower member of the Mingenew Irwin Group (MIG) and a former MIG staff member.
This hands on experience ensures Debbie understands the roles and issues of grower groups, their importance to their region and the challenges faced by growers. In her capacity as a MIG staff member, she has developed proposals, executed projects and has a strong understanding of stakeholder consultation.
Debbie is an acting member of the Dongara District High School Board and P&C and Secretary of the Irwin District Charity Ball. She is a CBH 2020 Scholarship recipient and now graduate of the Leadership WA Signature Leaders Program.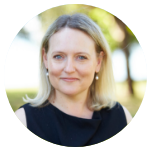 Dr Kelly Manton-Pearce
Member Director (Facey Group)
Term: August 31, 2021 – AGM 2023
Kelly Pearce is a grain and prime lamb producer based in Yealering. She has a 20 year career in Agricultural Research and coordinates a number of regional science and innovation projects through her business Wheatbelt Science Pty Ltd.
Kelly is currently the Executive Officer at Facey Group, is deputy Chair of the WA Meat Industry Authority (WAMIA), a committee member of the Biosecurity Council of WA and the WA Sheep & Goat Industry Funding Scheme and also serves on the Federal Gene Technology Technical Advisory committee. 
Kelly is a graduate of the Australian Institute of Company Directors and a 2012 Nuffield Scholar.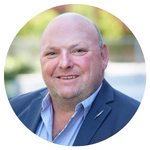 Greg Curnow
Member Director (SEPWA)
Term: August 31, 2021 – AGM 2023
A grain grower from Esperance, Greg has enjoyed a long association as a member of South East Premium Wheat Growers Association (SEPWA).
He first joined the SEPWA Executive Committee in 2008, serving as Vice President from 2011 to 2015, President from 2015 to 2018 and Treasurer until he stood down from the Executive Committee in 2021 as part of SEPWA's succession process to allow for renewal of the Executive Committee. Greg has since taken on the role of Chair of SEPWA's R&D Sub committee.
Greg is a strong believer in contributing to community as well as the broader agricultural industry and has also served on a number of local community association committees over the years recently venturing into the philanthropic sector.
Chris Wyhoon
Member Director (WARLP)
Term: September, 2022 – AGM 2024
Mr Wyhoon is an agribusiness executive; Avon Valley mixed farmer and founder/Chair of WARLP, which aims to integrate holistic and sustainable livestock practice change and adoption in WA.
A Graduate of the Australian Institute of the Company Directors and MBA qualified (Sustainable Business), other organisations on which he has had past Board roles include Wheatbelt NRM (Vice-Chair), WAFarmers, Farmsafe WA (now Safe Farms WA) and the WA Landcare Network.
Mr Wyhoon currently sits on, a ministerial committee (DPIRD Cattle Industry Funding Scheme Management Committee), and key Meat and Livestock Advisory Groups including the WA Livestock Research Council; the CarbonEdge ™ Development Advisory group, and the MLA Environmental Credentials for Australian grassfed beef advisory group.
Through his business Campfire Agri, he is a business coach/facilitator and consultant; rural trainer and project manager providing organisations and grower groups with governance, strategy, leadership and financial training.
Mr Wyhoon has been elected for a two-year term, Mr Wyhoon's appointment is subject to ratification by network members at the next GGA AGM in 2023.