GGA Sponsors
The Grower Group Alliance is supported by a number of valuable sponsorships that enable delivery of  high impact initiatives to the Grower Group Network.

By 2022, the CBH Group will have been a major cash sponsor of GGA for six years.  Aligned with their Community Investment Fund objectives, the CBH Group supports development of capacity and leadership in regional communities via three specific GGA projects:
1. Provision of the Growing Leaders Scholarship where two scholars participate in the renowned 10-month Signature Leaders program through Leadership WA
2. Support for GGA Annual Forum
3. Support for delivery of a governance training program which includes two governance workshops, and added in 2021 the Lets Talk Governance Podcast and new self paced six module Governance e-Course.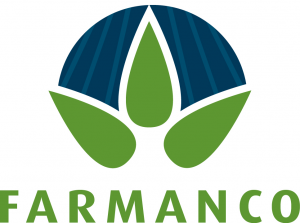 Farmanco
Farmanco committed to a three-year cash and in-kind sponsorship agreement in June 2022. During its sponsorship Farmanco support will enable subsidised access to capacity building events such as the Going Places Study Tour 2022 and a new Chairs Summit as well as 'in-kind' services from Farmanco administrative or consulting staff transferrable to the Grower Group Network upon application to GGA. Click through via the button for details of the 'In-kind' program opportunity.

Farm Weekly commenced Media Partner sponsorship support with GGA in late 2020. Farm Weekly provides a full colour, double page GGA feature in its newspaper each quarter. Aims of the feature are to drive engagement with the WA grower group network, inform the agricultural community of current opportunities and support via GGA activities and provide relevant updates on the DPIRD-GGA Collaboration.

ProcessWorx entered into a sponsorship agreement with GGA in July 2021. Over one year ProcessWorx will provide HR and safety guidance to the grower group Network from late 2021, through the closed member only section of the GGA website as well as ongoing selected issues of Newswire.
Rural Bank contributed sponsorship support for GGA Forum'21 which provides capacity building and network building opportunities for the GGA member network and wider agricultural industry. Funds were utilised towards delivering both the opening Gala Cocktail Party networking event as well as the Friday Conference Program which included 10 guest speakers and a business luncheon.
To have a conversation about supporting the grower group network via sponsorship of GGA, make contact with GGA Stakeholder & Communication Manager, Kallista Bolton.