As part of the GGA Capacity Building program, with the support of CBH and in partnership with Leadership WA, GGA is strengthening leadership development within WA's agricultural community.
The Growing Leaders Scholarship sponsored by the CBH Group, places up to two leaders into the Leadership WA 10-month Signature Leadership Program with applications for the 2024 program closing October 2, 2023.
Aims
The aim of the Scholarship is to build a pool of growers ready to take on leadership positions in the grain industry, within Grower Groups and even at CBH.
Eligibility
The Scholarships are open to anyone involved in or aligned with grain growing enterprise in WA, who has demonstrated grower group and community involvement.
Valued at $16,445 per scholar
The tuition and developmental elements of the Signature Leadership Program are valued at $16,445 per scholar.
As Leadership WA's flagship leadership development program, Signature is aimed at high performing senior leaders. Set over the course of a year, participants have unique and privileged access to Western Australia's most experienced and insightful leaders across private, community and government sectors.
Application Timeline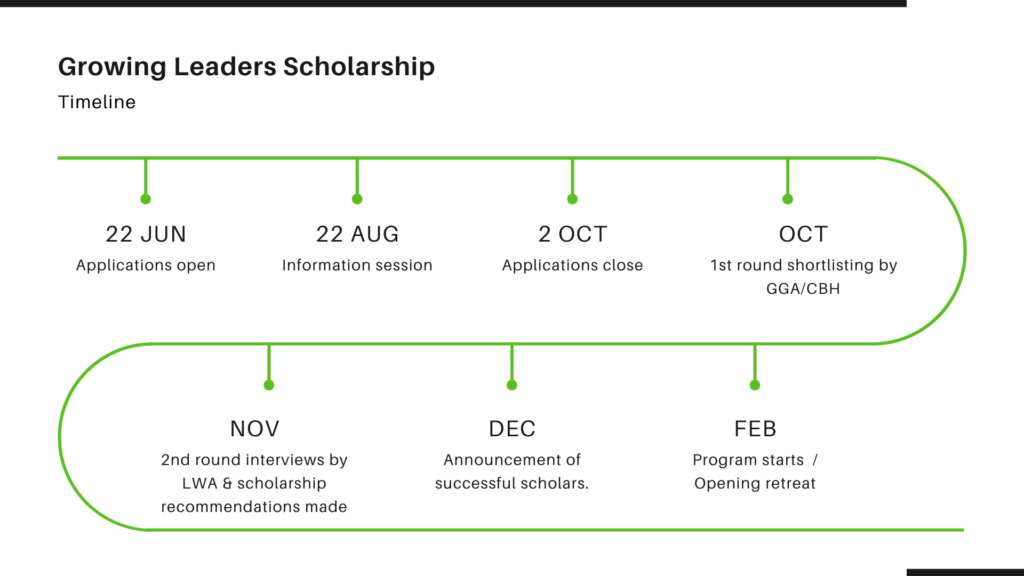 Growing Leaders Scholarship Alumni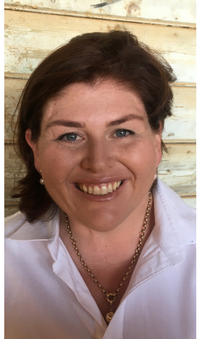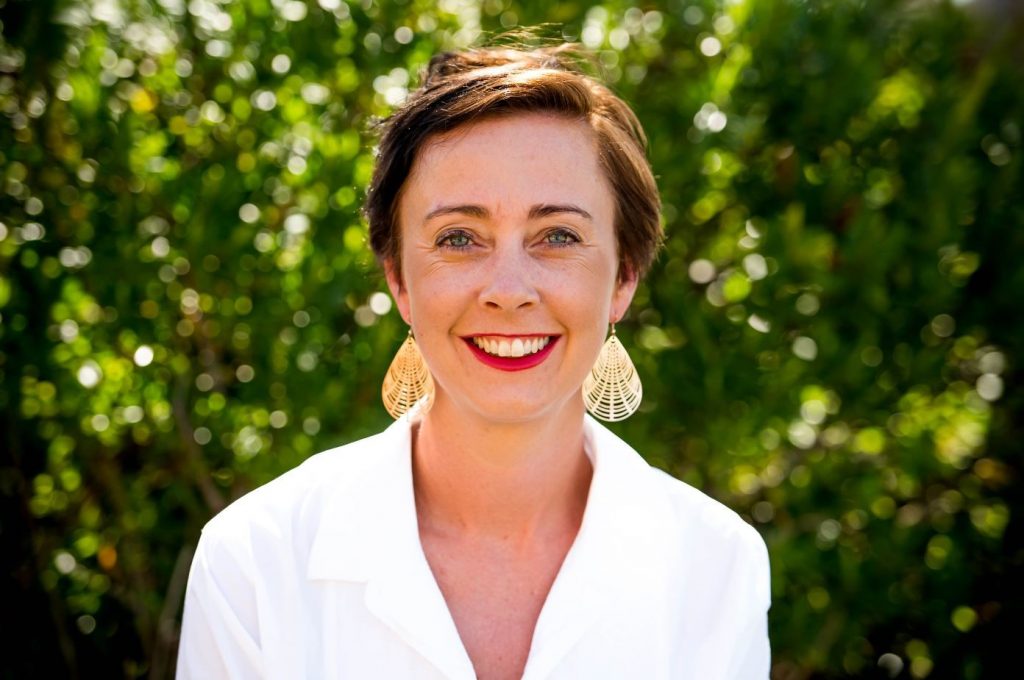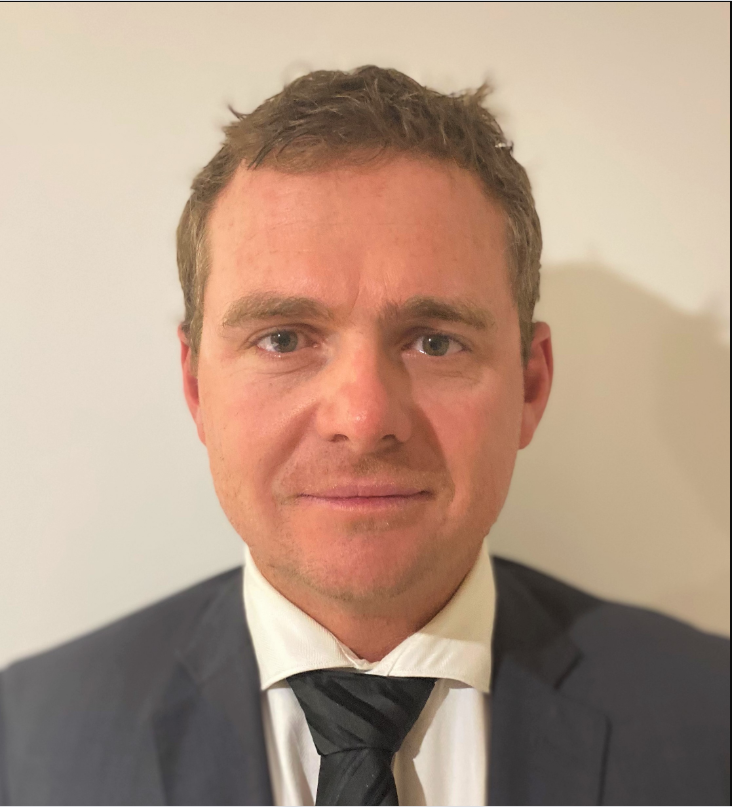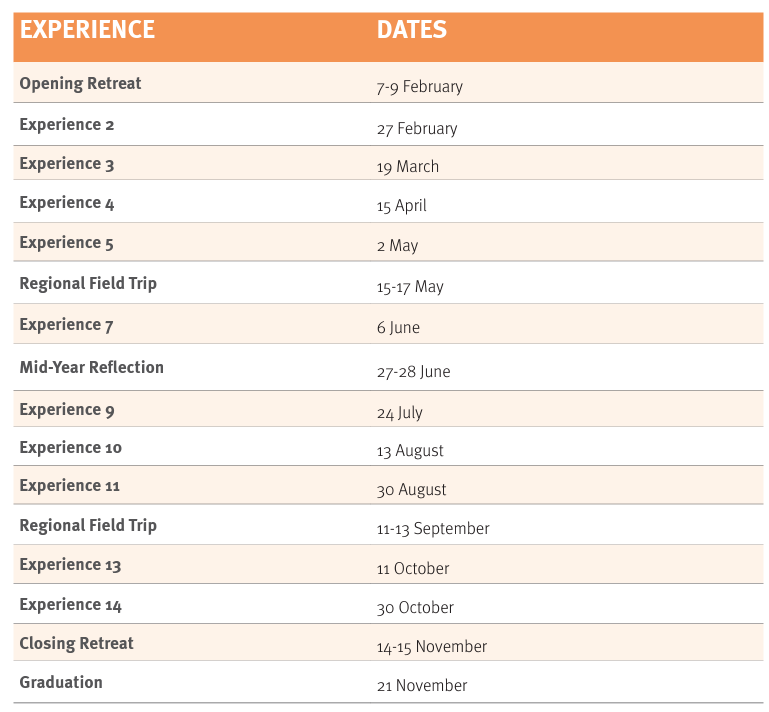 ---
2024 Application Process
Step 1
Read about the scholarship program in the CBH Growing Leaders Scholarship Pamphlet. Closing Monday 2 October.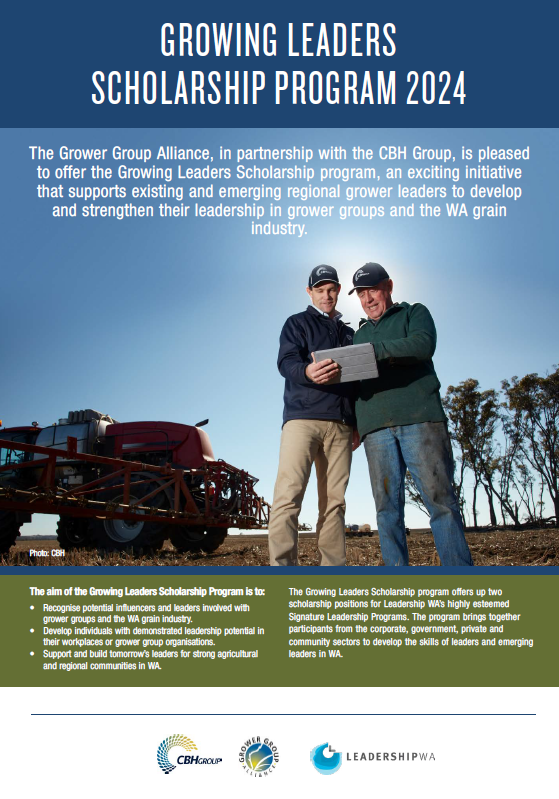 Step 2
Find out what you are signing up for.

Aimed at leaders looking to develop their own courageous, powerful, and authentic leadership, Signature brings professionals from all sectors on a 10-month journey of self-awareness and self-mastery.

Look over the Leadership WA "Signature Leadership Program" webpage within the Leadership WA site. Download the Signature Leadership Program pamphlet to read offline.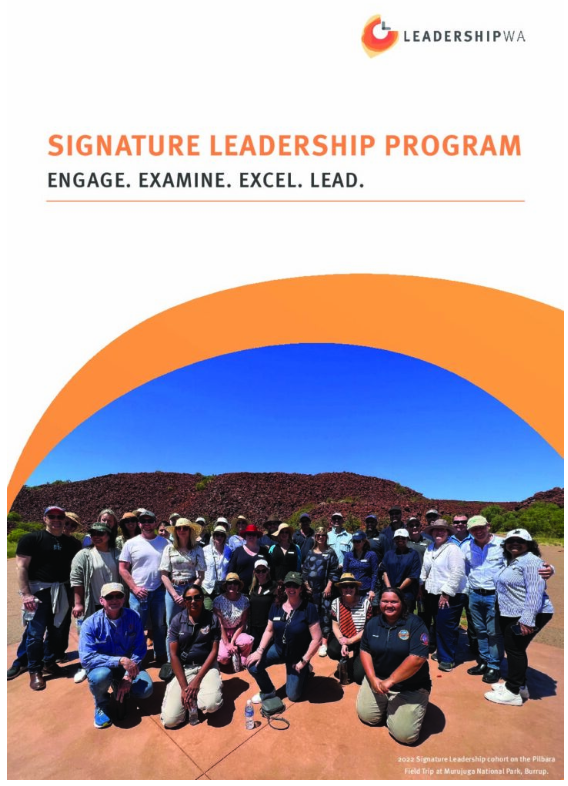 Step 3
Have a conversation with Leadership WA before applying. Phone Leadership WA on 08 6381 6700 to:
– Request an introduction to a member of their Signature Program Alumni to gain a better understanding of the program and commitments.
– Clarify with Leadership WA as to what cost elements are included in the current format of their "Signature Program" and what would be at participants own expense. Eg. fuel etc to attend training at participants expense.
Step 4
Read the Guide to Application Questions.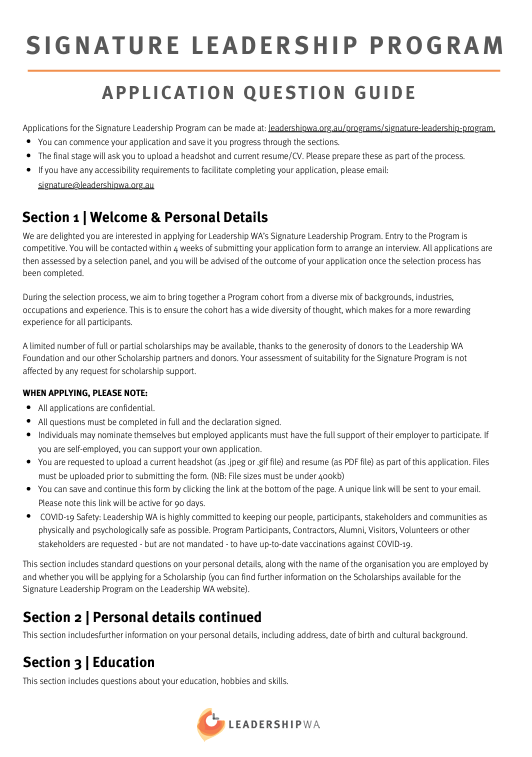 Step 5
After reading all materials and contacting Leadership WA, direct any other inquiries to Kallista Bolton the GGA Stakeholder & Communications Manager.
Step 6
Submit your application
– You will need an up to date resume and headshot photo ready to include as part of the application.
– You should receive an auto confirmation at conclusion of your submission (call 08 6381 6700 with any technical glitches).
Note: It's important to note that shortlisting does not guarantee final selection for participation in the "Signature Leadership Program". Final selection of suitable candidates to be placed in the Signature Leadership Program is made by Leadership WA.
---
2024 Program Information Webinar
For those seeking more insights before applying, there is an annual Signature Leadership Program information webinar run by Leadership WA Tue 22nd Aug 2023, 5:30 pm – 7:00 pm AWST.