WA Agricultural Research Collaboration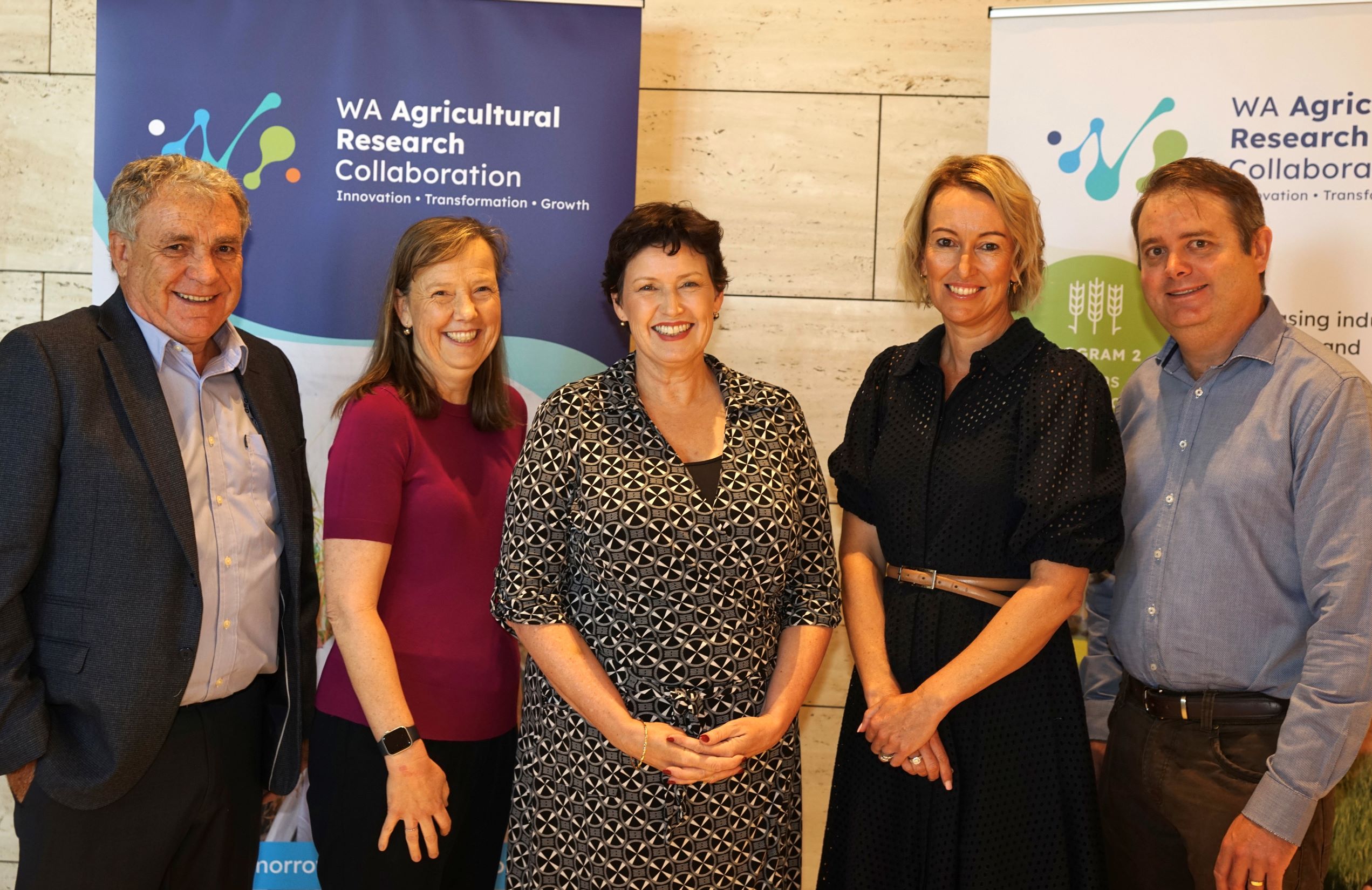 Launched in July 2023, the WA Agricultural Research Collaboration will build on scientific research efforts that underpin the State's agricultural industry success and high productivity by applying cutting-edge science to WA's unique challenges and opportunities.
The Grower Group Alliance is among seven Collaboration participants including the Department of Primary Industries and Regional Development (DPIRD), Australia's national science agency CSIRO, and WA universities: Curtin, Edith Cowan, Murdoch and The University of Western Australia.
Programs
The Collaboration will focus on a series of programs to respond to the needs of WA industries by applying the best available scientific knowledge to our State's unique context. These include:
 1. Northern Agriculture
Increasing the gross value of production through intensification of agriculture by 2030, focusing on sustainable growth of irrigated agriculture and the northern beef industry.
2. Grains Transformation
Transforming the WA grains industry to achieve an average 25 million tonne crop per annum by 2035, achieved with 50% decrease in fertiliser, crop protection and fuel input use than 2022.
3. Climate Resilience
Addressing the impacts of climate change through technologies that can deliver future landscapes that maintain agricultural productivity while reducing carbon emissions by 50% by 2035.
4. Agricultural Technologies
Driving 20% improvement in margins of the leading 10% of producers by 2035.
5. Aboriginal Participation
Doubling Aboriginal employment in agriculture by 2035 including by direct participation in agricultural businesses.
6. Capacity Building and Extension 
Encouraging and supporting WA growers to apply research outcomes in the paddock.