A self paced e-course ideal for new or experienced committee members or staff of not-for-profit groups. The online format supports those who prefer to study from the convenience of their home with content comprising six easy paced modules over three months (May/June/July) involving 12 hours study in total.
Benefits
Sound Governance is the foundation of a healthy, functional not for profit organisation and your committee, volunteers and staff can improve impact in your community with up to date governance training. Key benefits of this course include:
Understand your role and obligations on the board of your not for profit
Improve the performance of the board and organisation
Deepen your understanding of governance so that you can help grow your incorporated organisation
Learn alongside others who share common not-for-profit challenges
Access insights from committee/board members with extensive experience in governance featured within course content
Format
Total study/ engagement is around 12 hours over the three months with one self paced module released every 2 weeks, 1-2pm
All session recorded for playback if you miss the live interactive session.
Late participants can join in after the course has started, however it is a responsibility of the participant to catch up and be engaged in the learning process.
Module Dates
Proposed module dates – 29 April orientation, then modules on 13 May, 27 May, 10 June, 24 June, 8 July, 22 July.
Orientation (including intro to Constitutions) / April 29
Module 1- Introduction to Not for Profit governance / 13 May
Module 2 – Navigating key documents / 27 May
Module 3 – Financials / 10 June
Module 4 – Volunteers and Employees / 24 June
Module 5 – Strategy / 8 July
Module 6 – Performance / 22 July
Participant Time Commitment
It's estimated you will need around 1- 2 hours every 2 weeks for 3 months (12 hours total). You will need to:
Have time to read, prepare and reflect on fundamental governance principles
Have time to view modules (1 hour) and support resources
Have the ability to participate or play back in a total of six online webinars
Commit to transferring the knowledge gained to your not for profit once modules are completed
Students have 2 weeks to complete each module
Material is accessible 6 months past the course completion
Community Groups Welcome
The GGA Governance training program is sponsored by CBH Group as part of their regional community investment program so is also open to members of the public involved with not-for-profit groups outside of the agriculture industry such as school P&C's, footy club, swim clubs, RSL, regional community event committees etc. Attendance by a diverse mixture of volunteers from community groups that face common challenges enriches the cohort with valuable peer to peer experience sharing during the training.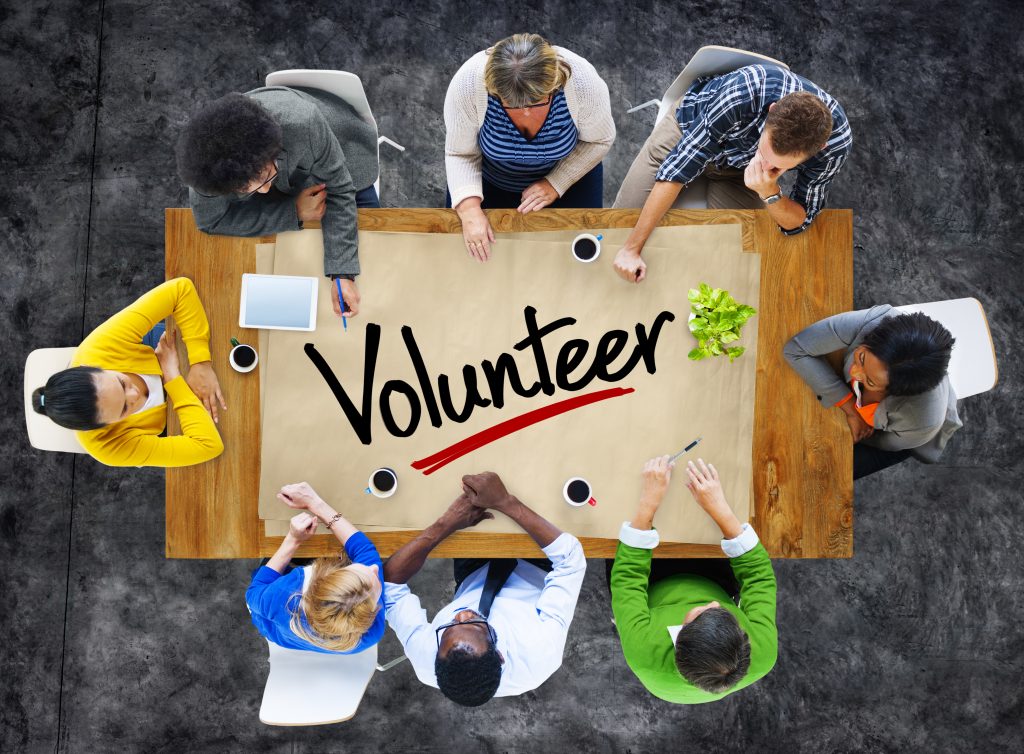 Learning Methods
Recorded and live sessions
Slides
Online tools and hard copy resources for each module
Questions during the presentation
Interviews in each module
Pop up quizzes post
Relevant statistics and data for NFPs aligned to each module
Checklists
Places
There is space for 70 delegates in the 2022 intake. 35 places are specifically set aside for GGA Network members.

Remaining places available for community leaders and employees of incorporated associations, such as those from community and sporting associations and clubs wishing to extend their governance skills. Spread the word!
*If interest is very strong we may need to restrict participants to a maximum of 4 per group/organisation.
Cost
It's free for staff/committee/volunteers serving regional WA not for profit groups!
As part of their generous commitment to growing governance capability and building strong regional WA communities, workshop participation is sponsored by CBH Group.
Tuition and inclusions valued at $330 per person.
If you would like to do the course and are not a regional volunteer or involved with a regional NFP above you are still able to join in but a $330 participant fee may apply.
Enquiries
Contact Kallista Bolton to discuss if this relates to you: kbolton@gga.org.au | 0421 623 406
---
Other Governance Training Options
GGA has four FREE governance training options this year to support not-for-profit groups to achieve improved functionality and impact.

12 hour Governance e-course
6 hour 1 day Governance Workshop
3 Hour Reading Financial Statements Workshop
3 Hour Business Models Masterclass
Plus we have a free six episode Governance Podcast available to listen to available on demand 24/7.
Click through to Eventbrite to browse the 2022 collection.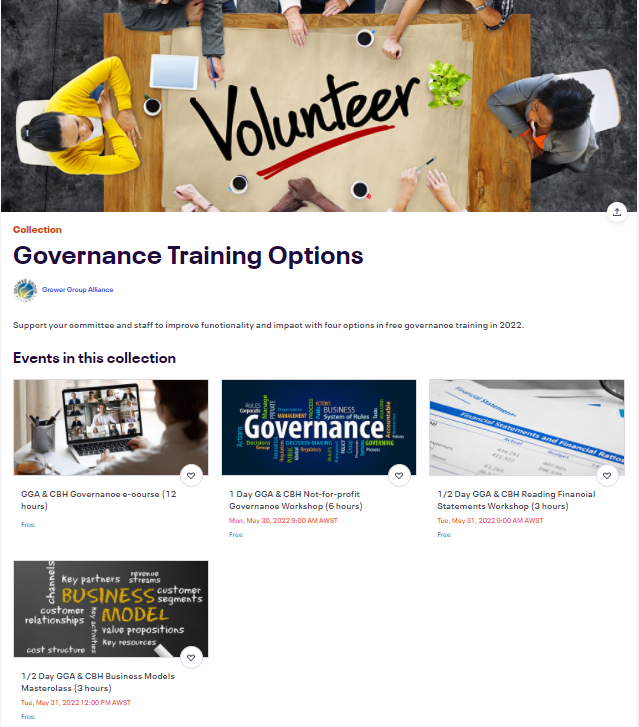 Project Sponsor
---