The Grower Group Alliance has been awarded a major $8 million tender to lead the South West WA Adoption and Innovation Hub which will run over the next four years to June 2024. The eight Hubs are part of the Australian Government's $5 billion Future Drought Fund and the centrepiece of the $88 million Drought Resilience Research and Adoption Program. The Hub is set to transform the way farmers and communities prepare for and respond to drought. GGA is the only non-university lead out of all eight hubs across Australia.
FAQ
During April and May, GGA will begin working through the tender agreement details with the Australian Government. We will continue to engage our stakeholders as the Hub takes shape and we look forward to sharing more information once through this negotiation phase. Meanwhile, FAQ may be answered by reviewing these information points:
Australian Government – Drought Resilience Research and Adoption Program
A new era in drought resilience research and innovation – Statement by Minister Littleproud
Developing the Drought Resilience Research & Adoption Investment Plan & Upcoming Public Workshops

Diary Dates
19 May – GGA Hub Consortia Information Forum
(April 27 original event date was postponed due to Covid lockdown).
Over $12.5 million industry co-investment was pledged by Stakeholders to support GGA in the 2020 tender application. It was expected that Hub applicants secured from the industry at least matching contributions (in cash or in-kind) to the $8m provided by the government. Parties that pledged support to GGA now make up the foundation Consortia for the SW Hub. This is first information session for the GGA SW WA Consortia | Enquiries to Kallista Bolton GGA 0421 623 406.
May 6, 2021 – Public Stakeholder Workshop (11.00am – 2.00pm WA time via Zoom)
This workshop is for individuals and organisations that are interested in drought resilience in Southern Western Australia and South Australia. Workshop is seeking input for identifying needs in relation to information, tools and resources that will help you and your industry sector build economic, social, and economic resilience to future drought situations. Details & register here.
29 June to 1 July 2021 – FDF Drought Resilience Science to Practice Innovation Forum
The Forum, 'Building the Foundations of Drought Resilience', will run over three days from June 29 to July 1. There will be a central Hub in Canberra, where most formal Forum sessions will take place, and a physical presence in each of the eight regional Hubs. The Forum is designed to bring together key stakeholders across the spectrum of researchers, practitioners, farmers, agri-businesses, governments and end users. It will also provide a mechanism for Hubs to talk about their regions and priorities, and to connect to each other and national priorities. More details to come.
South West Hub Geographical Area
The geographical area of the WA South West hub extends far beyond what Western Australians know as our South West region. Within this national project, the Hubs are organised into regional areas that broadly reflect the key agricultural and climatic zones across the country. The WA SW hub is essentially everything south of the Pilbara, and includes what those in the agricultural industry know as the entire southern agricultural growing region of WA. Read more within the SW WA Hub Factsheet.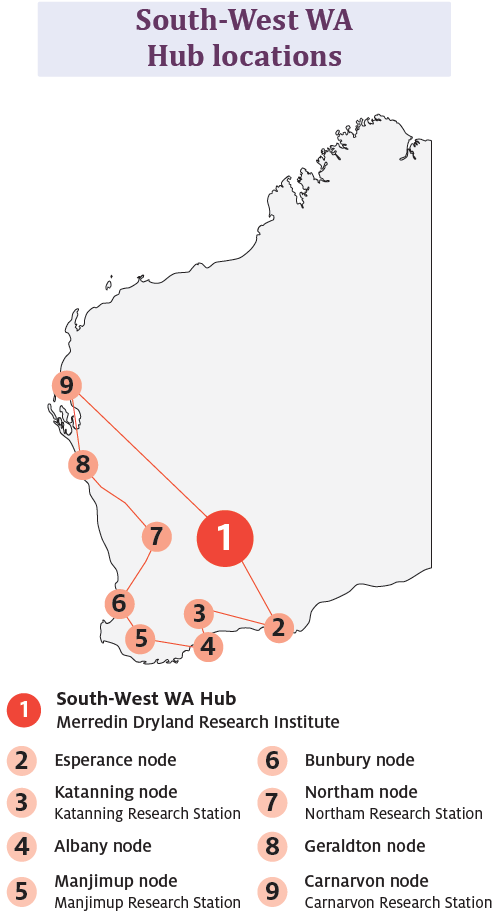 GGA Hub Steering Committee
GGA has established a separate steering committee to oversee the WA SW Hub project governance. This comprises two GGA representatives and two industry representatives chosen for their experience and broad understanding of the WA Agricultural context.
Hub Interim Operations Team
Recruiting for a Hub team of around 5 personnel to operate the GGA SW Hub will take place over the next 3 months (April, May, June 2021). In the interim, the following team will handle the early phases as a project within the GGA Brokered Programs.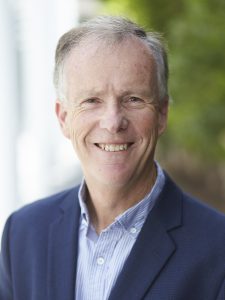 GGA Team Contacts
Graham Smith, GGA Independent Director – Interim Hub Director
Niki Curtis, GGA CEO – Hub Agreement & Spokesperson
Tanya Kilminster, GGA Program Broker – Hub Knowledge Broker
Mark Holland, GGA Program Broker – Hub Agreement, Consortia & Partnerships
Kallista Bolton, GGA Stakeholder & Communications Manager – Hub Communications
Positions Vacant – Hub Operations Team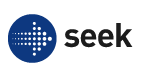 GGA is recruiting now via SEEK for a number of positions to operate the WA SW Hub Project:
* Hub Director
* A second Knowledge Broker to work alongside Tanya Kilminster, Hub Knowledge Broker
* A hub Stakeholder & Communications Manager to integrate closely with Kallista Bolton, GGA Stakeholder & Communications Manager
*A hub Project Manager (link to come)
National Hubs at a Glance
The 8 Adoption and Innovation Hubs are:
Each Hub will service a broad area and will respond to the needs and opportunities in their region. A hub and spoke model will see drought resilience shopfronts across every region.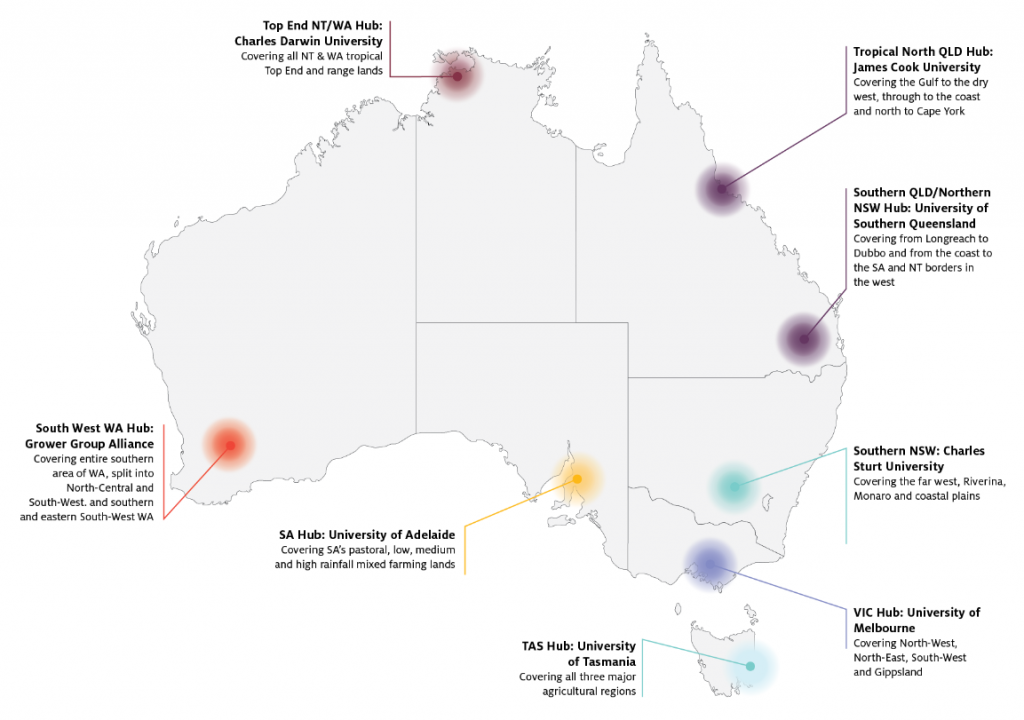 SW WA Climate Context
Extract from BOM State of the Climate Report 2020: The drying trend in southern Australia has been most evident in the southwest and southeast of the country. Rainfall analyses in these regions can be extended back to around 1890 due to greater data coverage, enabling current droughts to be compared to historical droughts such as the Federation drought (1895 to 1902). The recent drying across these regions is the most sustained large-scale change in observed rainfall since the late 1880s.
The trend is particularly strong for the period from May to July over southwest Western Australia, with rainfall since 1970 around 20 per cent less than the average from 1900 to 1969. Since 2000, this decline has increased to around 28 per cent.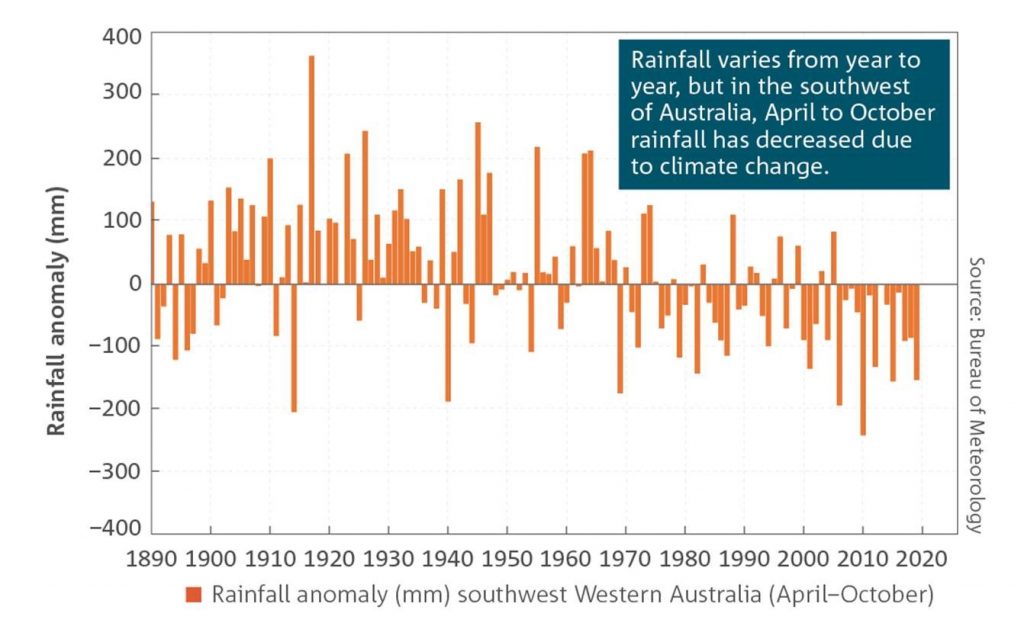 ---
Official Media Releases
16 April Federal Media Release 1 – GGA wins SW WA Hub
16 April – GGA Media Release 1 – GGA to lead SW WA Hub
19 April – Federal Media Release 2 – More Information on Program