Over two-days, this bespoke leadership training opportunity for the GGA network aims to enhance the leadership skills and boost the impact of staff and committee members serving within the GGA network, not-for-profit group context.
If you are in a paid staff or volunteer committee/board role where you have some form of leadership within the scope of your work, this workshop will progress your leadership in all of its forms, translating to higher impact.
Dates
Training runs over two-days in Perth with an evening networking dinner on the first day.
Day 1 – 27th June – includes full day training plus networking dinner
Day 2 – 28th June – full day training

Places & Registration
Exclusive to participants from the Grower Group Alliance network, 25 places are available for this two-day accommodated workshop in Perth.
This training will support any staff or volunteer committee/board members that are in some form of leadership role within the scope of your work. Obvious examples of prospects to attend include Executive Officers and Chairs, but also perhaps a Research Officer that leads a small team or a committee member in charge of a Board sub-committee.
Alongside fellow GGA members operating in a similar context, you will immerse in a two-day intensive, shared learning experience facilitated by renowned extension facilitator Jeanette Long from South Australia who has been delivering leadership training tailored to the agricultural industry for decades.
Features of the training
Material will be delivered in line with best practice facilitation and learning methods, in an interactive manner, peer-to-peer learning through a shared collegiate experience.
Day 1- Program Induction and Understanding Leadership
Program Induction and overview
Group expectations and guidelines, getting to know each other activities and personal goal setting /Action Plan
What is leadership?
Understanding your personality style and how to work to your strengths
Learn how to work and manage different personality types, especially those within your team
Understand how your values impact on leadership and culture
Day 1 – Networking Dinner
Delegates will enjoy time to extend conversations and concepts covered in the day over dinner whilst building their links within the GGA network over a shared evening meal.
An inspiring guest speaker over dinner is under consideration (currently in discussion with two high level prospects with high competency and experience in the leadership space)
Day 2 – Managing Teams, Building Resilience and Planning for the Future
How to build a high-performing team
Leading teams through change and challenging times
Personal resilience and self-care.
Benefits of the training
Boost your confidence to take on or advance your leadership role
Raise your personal awareness and identify blind spots that could be impacting your results
Improve your technical knowledge of processes, and challenges involved in a leadership capacity
Increase your performance and resilience as a leader
Have a greater impact in your work, delivering more value in your leadership context for your stakeholders.
Enjoy time away from your regular job setting to reflect and focus on professional development
Expand your contacts within the GGA network and develop a community of practice with other leaders
Access high quality, bespoke training especially designed for the GGA network operating context at a 40% ($323) subsidy by GGA.
Ticket Price
GGA member group delegates are $460+ GST per person
Costs have been subsidised by 40% ($323 subsidy) by GGA, (full costs based on a cohort of 20 pax attending are $783pp)
Inclusions:
Tuition and materials
Venue and equipment hire
All catering inclusive of morning and afternoon teas and lunches on both days and networking dinner meal
Additional Optional Costs:
Evening dinner beverages at own expense
Accommodation at Pagoda is optional and extra – we have negotiated a special rate of $190 Queen room (bed and breakfast) and needs to be booked directly with the Hotel (see Optional Accommodation below to opt-in)
Minimum Numbers
We require a minimum of 10 delegates for this training to proceed in June as proposed.
Instructor – Jeanette Long
Renowned agricultural industry facilitator, trainer and coach Jeanette Long will deliver the workshop.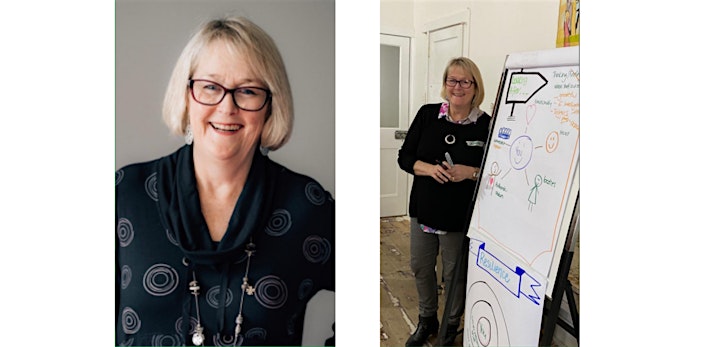 Scope and Clients
For over 20 years, Jeanette has developed and delivered a range of communication, extension, leadership, facilitation, personal development, mentoring and resilience workshops in regional and rural areas in Australia and New Zealand.
Clients include :
State and Federal Government Departments (incl. DAFF & PIRSA),
Research and Development Corporations (incl. GRDC & Dairy Australia)
Advocacy Groups (incl. QLD Farmers Federation),
Regional Development Australia, Non Profits (FRRR),
Corporate Farming Operations (incl. Warakirri Cropping)
and Grower Groups from across the country.
Leadership Expertise Capability
Jeanettes leadership expertise is aligned with practices and principles of the Forton Group, part of the Inspirational Development Group (IDG), a global human performance consultancy specialising in leadership and team development.
Within this methodology, definition of a leader is "being personally successful and enabling success in others" and a believe that leadership is about the individual, the team they lead, the wider organisation and leadership in society.
Qualifications
Jeanette's qualifications include a Master in Business Administration Agribusiness, Bachelor of Applied Science in Agriculture, Graduate Diploma in Education and Certificate 4 in Workplace Training and Assessment. She is a qualified facilitator and coach.
Jeanette is the past President of the Australasia Pacific Extension Network and Ag Excellence Alliance and Partners in Grain in SA.
Awards
Jeanettes work has been recognised with numerous awards including
Recognising and Rewarding Excellence Award 2023
Being named one of Emerald Grain's 100 Women in Australian Agribusiness in 2014
Winner of the RIRDC Rural Women's Award in South Australia in 2004.
Venue & getting there
Pagoda Resort & Spa – 112 Melville Parade, Como 6152
T: 9367 0300 | E: admin@pagoda.com.au | www.pagoda.com.au
*Venue may change if delegate participation at the venue is subject to vaccine passport restrictions at time of workshop.

Optional Accommodation
Please place your accommodation booking direct with the hotel – mention you are with the GGA group to access our discounted room rate below.
Some rooms have been held for the night before Monday 26th, and 15 rooms have been held for the night of Thursday 27th June.
Pagoda Resort & Spa – 112 Melville Parade, Como 6152
T: 9367 0300 | E: admin@pagoda.com.au | www.pagoda.com.au
Room Rates
Superior Queen $190.00 (including GAST) incl buffet breakfast for 1
Accompanying +1 partners, add $25 for buffet breakfast, no accom charged.
Guest registration is from 2.00 pm and our departure time is 11.00 am.
Parking
The hotel is surrounded by free street parking, alternately guests may choose to park their own car in our secure facility at a reduced rate of $8.00 per vehicle per day.
Overnight secure parking is available for in house guests at a rate of $15.00 per vehicle per night. Please note the current rate is subject to change and availability.

Questions
Contact Workshop Co-ordinator: Kallista Bolton, Stakeholder & Communications Manager at the Grower Group Alliance.
0421 623 406 or email kbolton@admin-gga