Grower Group Business Models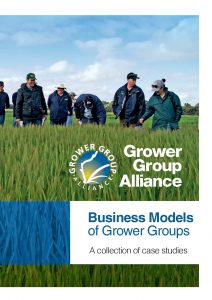 The Business Models of Grower Group: A Collection of Case Studies
As part of the role in supporting groups to become more relevant,
sustainable and effective, the GGA has developed case studies to understand the key drivers of grower groups across Australia, and to highlight how they differ in size, structure and member engagement.
The aim of the book is to provide grower groups and industry with an insight into how these organisations formed and how they are now run to deliver benefits to their grower members. It's hoped other groups will identify what has worked well or not so well, and use the new knowledge to consider improvements to their own group operations.