In a $3.9 million industry led initiative by MLA, GGA will be contributing to the newly formed Australian Agrifood Data Exchange (AAFDX) project. This nation-wide project has a vision for an interconnected data highway for Australia's AgriFood value chain.
The Australian Agrifood Data Exchange seeks to provide a digital platform that enables permissioned exchange of data between value chain partners and timely access to information to support decision making across the value chain. It will release management capacity, enable standardisation and consistency of industry data assets, the capacity to adapt incorporating new use cases for data exchange that demonstrate value and support resilience for value chain participants. It will also increase transparency of industry data to support multiple use cases and be a mechanism to connect disparate data sources.
There are five tiers of project participants ranging from Federal and State government research organisations, universities, co-operative research centres, research development corporations and grower representation.
After the initial involvement in Phase 1 of this ambitious project whereby GGA had a strong role in representing WA growers to target the priority use cases to further investigate, GGA has now committed to Phase 2 and 3. GGA will contribute in-kind support via the GGA team and grower group involvement in a working group investigating voluntary benchmarking for comparisons and decisions. Commencing in August 2021, WA will be a key player in the grains industry benchmarking to identify gaps and opportunities for improved performance.
Activities
The Expression of interest (EOI) process closed mid September 2022 with a strong response from the market. Fourteen submissions were received in total, spanning a mix of domestic and international data exchange providers. The evaluation team reached a consensus identifying seven preferred vendors. The EOI process aimed to:

understand the tech respondents' solutions
identify preferred technology vendors
acquire pricing information on the Minimum Viable Product
2. Vendors now have the opportunity to participate, on a competitive basis, in the future procurement phase of the project.
3. As of December 12, 2022 the Steering Commitee in collaboration with the Advisory Council reviewed, updated and endorsed the business case. Following the endorsement the project progressed to its design and delivery phase.
4. At the end of 2022 the project is positioned to progress toward the deployment of a data exchange platform for Australian agriculture and food sectors.
Timeline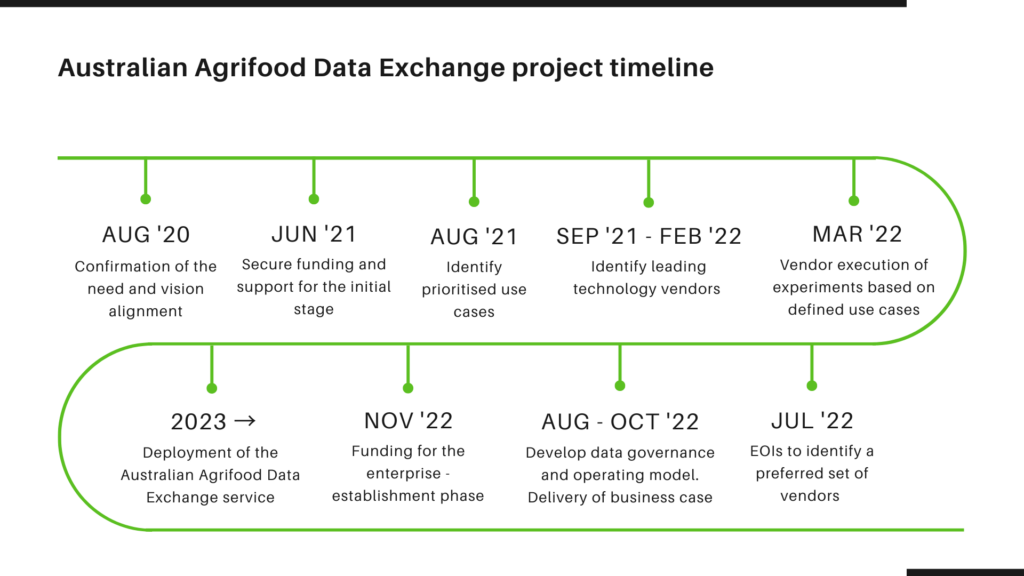 Updates
Update 1 – Progressing to design and delivery phase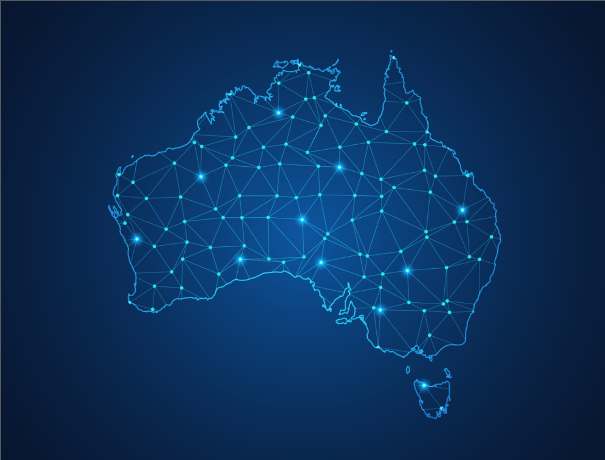 Resources
Contact
Enquiries to Alison Lacey
---
Collaborators
---