The Grower Group Alliance is exploring an Open Innovation project methodology to support the WA innovation ecosystem pursue producer-led challenge solutions.
Open Innovation is a collaborative approach to involving stakeholders such as farmers, researchers, and technology providers, to jointly develop and share knowledge to address industry challenges.
Producers possess a deep understanding of the challenges and risks they encounter, however, finding effective solutions can be difficult. From paddock to plate our industry grapples with a range of complex problems. The ever-evolving nature of these challenges necessitates constant innovation.
However, "for Australian agriculture to reach its ambition of becoming a $100 billion industry by 2030, it needs a paradigm shift…while operational and incremental pre-farmgate improvements will continue to play a role in agriculture innovation, they won't deliver the step changes necessary for a $100 billion industry" AgriFutures 2021.
Open innovation model for agriculture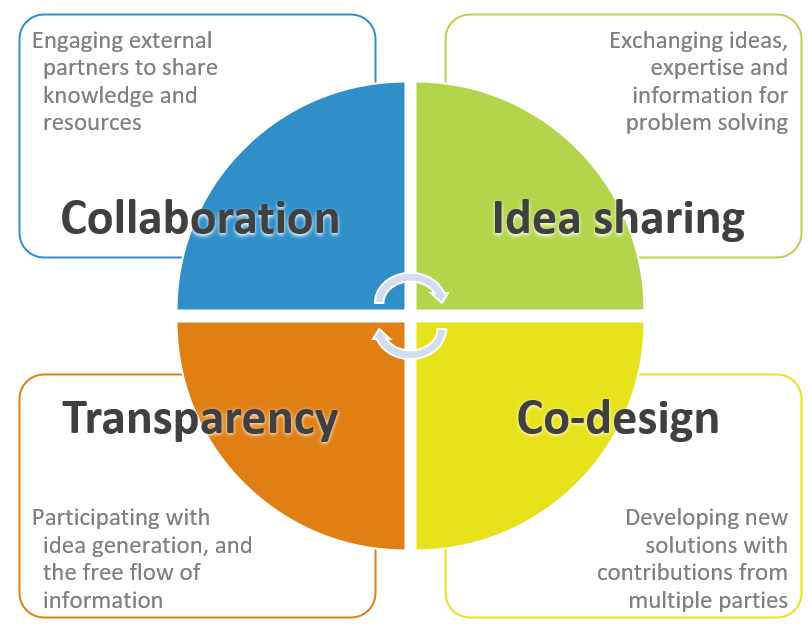 Water Quality Testing and Herbicide Efficacy
Collaborating with Grower Groups, Beanstalk AgTech, and the University of Western Australia, GGA has designed an Open Innovation project to consider on-farm monitoring of water quality in relation to herbicide efficacy and to explore options to help farmers make best practice choices regarding water use for spraying.
Poor water quality can severely impact herbicide efficacy leading to higher production costs, a reduction in options for managing weeds, and environmental degradation through over-use of chemicals and water waste.

The causes of poor water quality in include sedimentation, nutrient and chemical runoff, algal blooms, salinity, and pollution.
The key water quality parameters that impact herbicide efficacy include pH, cations (water hardness), bicarbonates (hardness), turbidity, electrical conductivity, and temperature.
Activities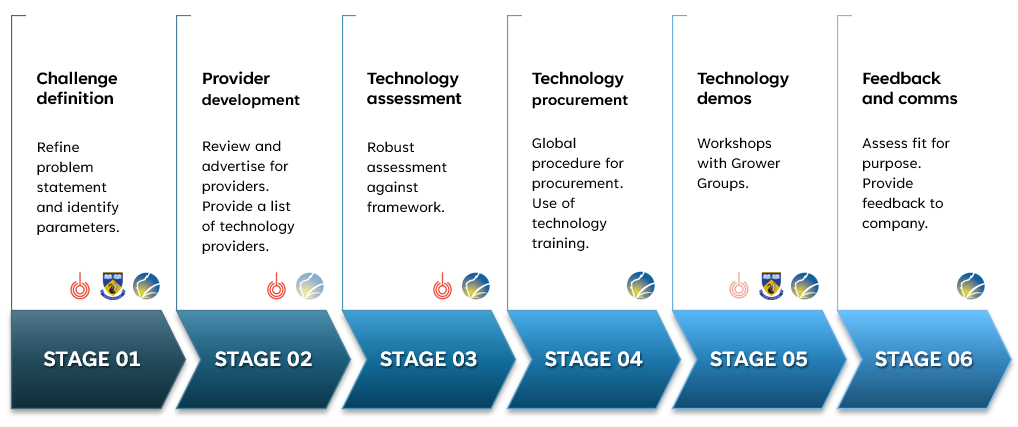 Taking the key principles of Open Innovation this project demonstrates an alternative model to traditional siloed agricultural research. It takes a producer-led challenge as identified by the SWWA Hub priority setting process and seeks to develop tailored solutions to WA farmers.
Project Plan

Contact
Enquiries to Joanne Wisdom at GGA
_________________
Collaborators
_________________