Supporting connection and exchange between leaders within the GGA network, the GGA Chairs Summit hospitality event was introduced in 2021 to serve as a high-value networking and operational update event for GGA 'voting group' Chairs & Vice-Chairpersons. The program features a social dinner and overnight accommodation followed by morning operational updates from the GGA staff and GGA's formal AGM.
Date and time
Thu, 21 Sep 2023 5:30pm – Fri, 22 Sep 2023 1.00pm

Location
The Aloft Hotel 27 Rowe Ave Bentley, WA 6103
Who can attend
The GGA Chairs Summit is an exclusive hospitality event for the voting groups of the GGA network.
GGA extends an invitation for two leadership delegates from voting GGA member grower groups to attend. Aimed at Chairs and Vice Chairs, Treasurers are welcome as a proxy for either in their place.

Event purpose
The summit aims to:
Build stronger connections and enable information exchange between the leadership of the 47 GGA 'voting member' grower groups
Provide exclusive insights on GGA strategic activities and direction
Access to GGA leadership personnel for one on one conversations in a small gathering context including a selection of GGA Directors and senior operational staff.
Extend our appreciation for the critical leadership role Chairs and Vice Chairs [or Treasurers] play in the GGA network
The Program – Thursday 21 September
Accommodation | 2.00 pm onwards
One single or twin share ensuite room per group is provided complimentary by GGA (valued at $255 room plus $32 pp buffet breakfast per person)
For groups bringing two delegates not able to twin share, a second single room will need to be purchased by your group at the ticketing stage of registration (cost $255 per room, GGA will cover the $32 breakfast)
A Full buffet breakfast is included the next morning in the room rate.
Discounted on-site, under the hotel 'Wilson' parking is available.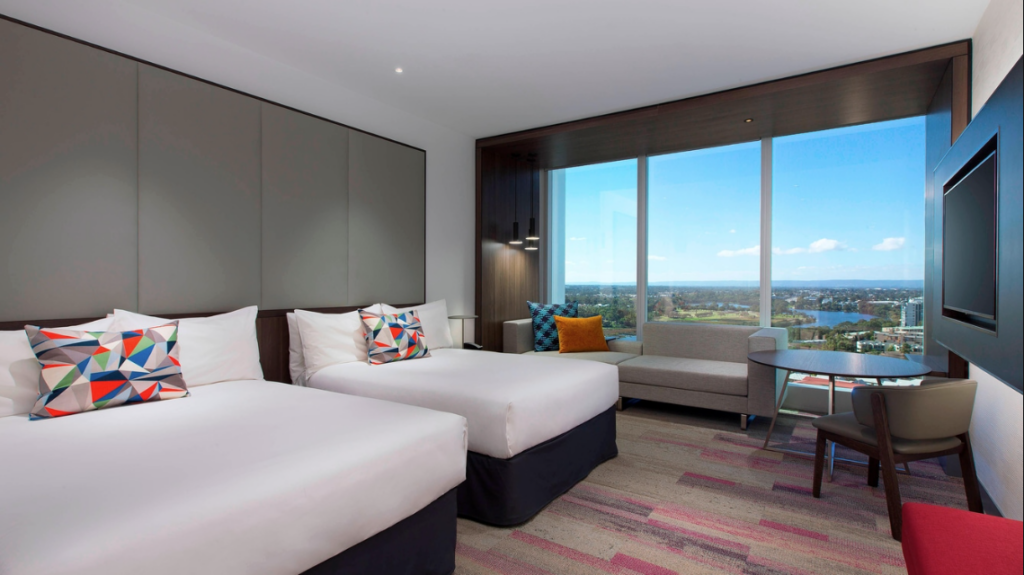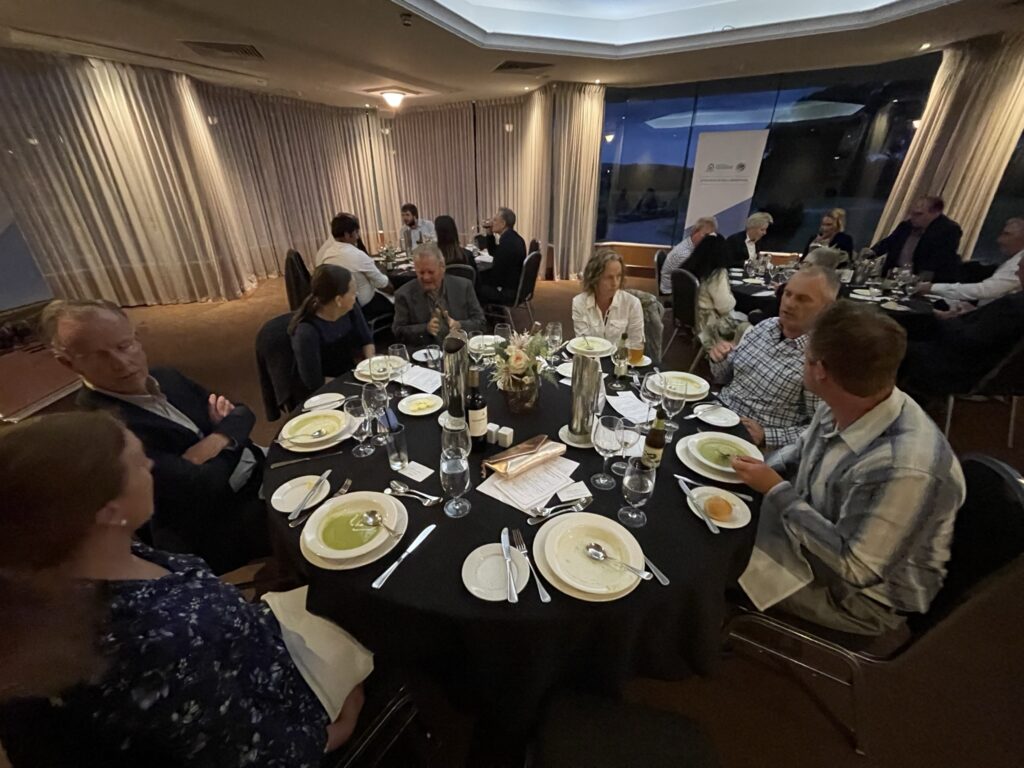 Social Dinner
From 5.30 pm – 10.00 pm, we have a private function room allocated, social drinks will be provided followed by sit down three-course, set menu dinner (valued at $120 per person)
Dress Code – Semi-formal dress (we are inside).
Your Hosts – GGA's Board of Directors and GGA leadership staff will be your hosts this evening.
By popular demand – program enhancements
Co-design the program with GGA by lodging your interest in GGA arranging any of the following inclusions to enhance the value of the program:
Option 1 – Assisted benchmarking session 3.00 pm – 4.00 pm – 1 hour facilitated data entry session using the new GGA grower group benchmarking app. Send your Treasurer with your group's prior 5-year financial data for inputting to benchmark your grower group. The session will be held with an independent external consultant. *We currently need 5 more groups to generate the first network benchmarking report. [Chairs or Vice Chairs can participate if Treasurer not attending]


Option 2 – Dinner Guest speaker (10 min) – Minister Jarvis – The Honourable Jackie Jarvis MLC Minister for Agriculture and Food; Forestry; Small Business always has a very full diary but may consider attending our private dinner and due to the small size of the gathering is able to converse one-on-one.


Option 3 – Dinner Guest speaker (10 min) – Kelly Pearce – newly appointed Director of the WA Agricultural Research Collaboration (WAARC) explaining what it is and what it means for grower groups


Option 4 – Dinner Guest speaker (10 min) – Caroline Robinson – learn about a new Policy and Procedures governance template pack GGA has commissioned to assist groups with handover or induction packs with new staff or volunteers
Lodge your interests
The Program – Friday 22 September
Breakfasts | 7.00 am – 8.15am | 1 hour 15 minutes
Catch up with others over breakfast.
You'll need to pack your suitcase for 10 am check out, luggage can be stored at reception if required.
Join us for morning operational updates from the GGA team, morning tea, and light lunch following the AGM (all catering provided, valued at $69 per person)
Update Presentations | 2 hours
Between 8.30 am – 10.30 am a series of presentation updates will be made with interactive Q&A time covering:
Network metrics -who are the current GGA members and what sectors do they come from?
Project portfolio – GGA is collaborating in projects valued at $60m – what are they , what grower gorups are involved and how do the groups benefit from GGA brokering projects?
Strategic partnerships – what's the future with new sponsors and DPIRD?
New GGA Innovation Ecosysem Map – what is it all about and how do we get featured?
GGA Capacity Building Program – who is learning what and how does GGA decide what to offer?
Drought Hub – how long is left and what's next in the Transformational program
Morning Tea Break | 30 minutes
Meet the team – available GGA staff will be along to the morning sessions to meet Chairs and interact.
Annual General Meeting & Lunch | 2 hrs
11.00 am – 12.15 pm – Annual General Meeting
12.15 pm-1.00 pm – informal light social lunch
Details of the AGM including the agenda can be accessed as they are released via the GGA website AGM page here https://www.gga.org.au/about-us/agm-2023/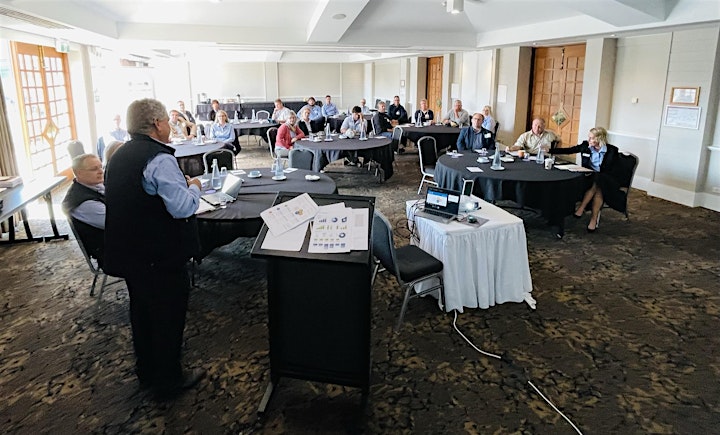 Registration
Click the Tickets button to register for program elements of your choice.
Payments
The program is complimentary except for any room requirements beyond one single or twin share room provided by GGA per group.
Parking
Discounted on-site, under hotel 'Wilson' parking is available.
Helpline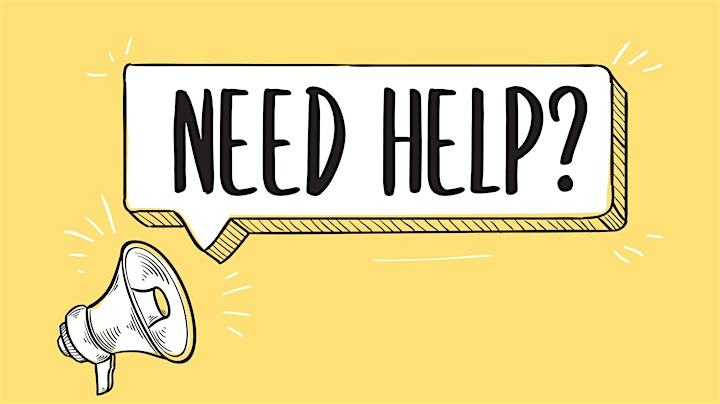 Stuck registering, confused, have a question?
Call event co-ordinator – Kallista Bolton, GGA Stakeholder & Communications Manager
T: 0421 623 406 | E: kbolton@gga.org.au
---
Collaborator
The GGA Chairs Summit has been brought to life with the assistance of Farmanco, an important new GGA sponsor that will support the delivery of capacity building activities to the GGA Network.
Farmanco's support has been put to work being applied for delivery of GGA Forum23 and our the Chairs Summit.
Read more about the new GGA Farmanco sponsorship here.
Farmanco has a 40-year track record providing services in management and agronomy, grain marketing, benchmarking, bookkeeping and research to more than 750 farming businesses nationwide. The organisation is also currently developing a natural capital management team and a precision agronomy team.
Learn more about Farmanco here