GGA will collaborate with grower groups, DPIRD and consultants on this $150,000 project to extend and apply outcomes of previous frost research and development (R&D) investments plus share and build knowledge to inform grower and advisor decisions relative to event responses. A priority is growers inexperienced with frost and underprepared to manage the effects on their profitability.

In the 2020 season, the project will reactively support growers experiencing significant frost events in localities where frosts occur irregularly. Reactive strategies would engage Grower Groups and advisers to establish information events so growers have the ability to assess damage levels and determine the most appropriate actions.
In the 2021 season, a proactive approach will support growers with a series of pre-seeding workshops/presentations hosted by grower groups in 9 regional locations. The latest research and strategies to minimise the impact of frost on profit will be presented and participants will have the opportunity to develop their own personal 2021 frost management plan with input and guidance from experts attending.

Partners: GRDC, DPIRD, Tarwonga Pty Ltd, (Combined Garren Knell/ConsultAG), Combined Agronomic Service, Living Farm, Facey Group, FBG, STC, MADFIG, SEPWA, LIFT, Holt Rock Group, southern Dirt .
GGA project contact – Mark Holland l M 0429 202 393 | E mholland@gga.org.au
---
45 Years of Historic Frost Records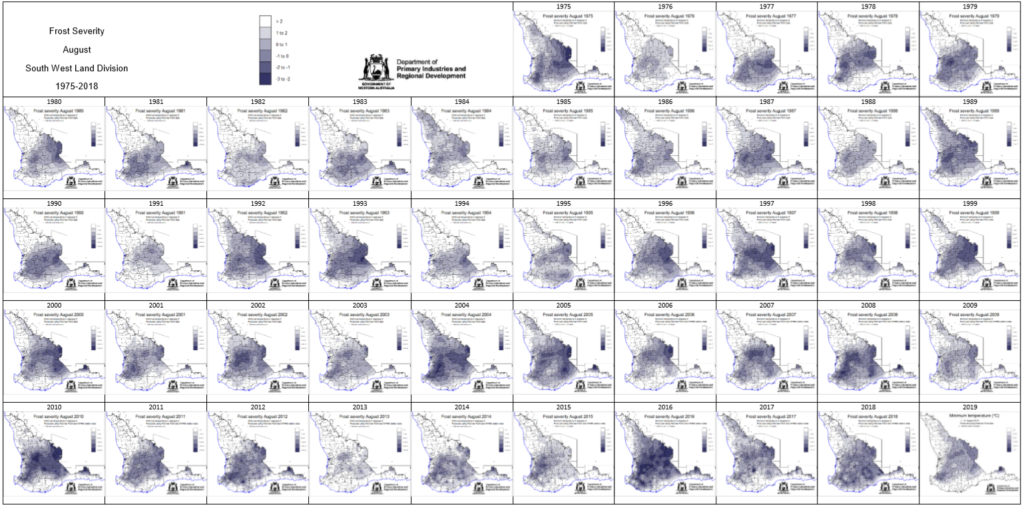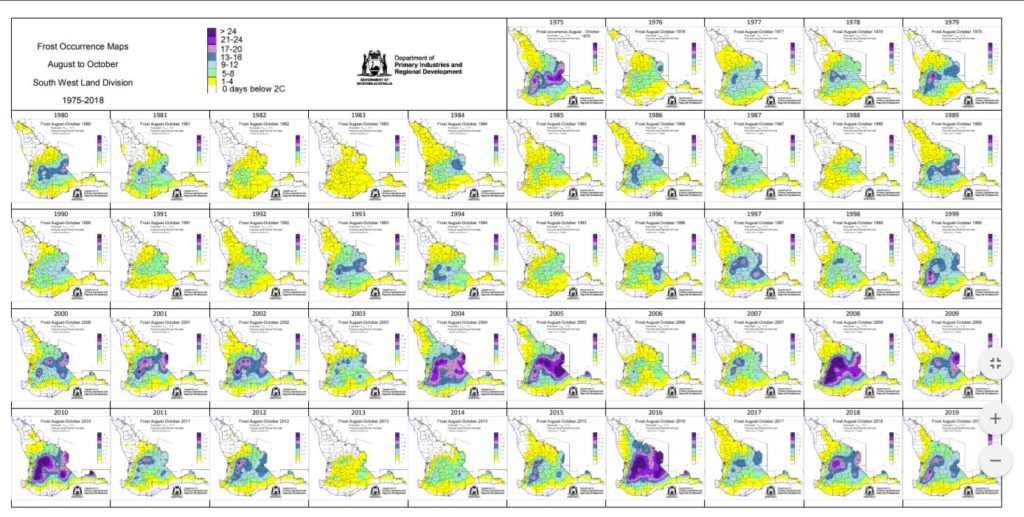 Frost tracking 2020
August – October 2020
Week by week
Frost ID and Management Resources