The project aims to re-design livestock forage systems for grazing all-year round in Mediterranean environments minimising supplementary feeding. The focus is sheep grazing systems in Southwest WA challenged by climate change with increasingly hotter, drier and more variable seasons.
A range of novel pasture and feedbase options will be evaluated in species mixtures under grazing, particularly to target key seasonal feed gaps, before the growing season and at the end of the growing season.
Co-funded by Department of Primary Industries and Regional Development and Meat & Livestock Australia, GGA will collaborate in the project alongside grower groups. Research has commenced at the DPIRD Katanning Research Facility and expanded to six grower groups in a participatory research process including on-farm demonstration sites this year. More details here.
Activities
FEED365 Field Day – 5 April, 2023
The Feed365 and FutureSheep multidisciplinary team presented the largest grazing experiment ever conducted by DPIRD with 24ha of grazing plots covering a wide range of feedbase options for grazing all year round. The day focused on the summer and autumn feed gap, discussing preliminary forage and animal production results. Attendees explored a demonstration of autumn feed base options at two sites with contrasting soil types at Katanning Research Station. Review the site layout and the list of 63 varieties and mixes under trial, visit www.agric.wa.gov.au/FEED365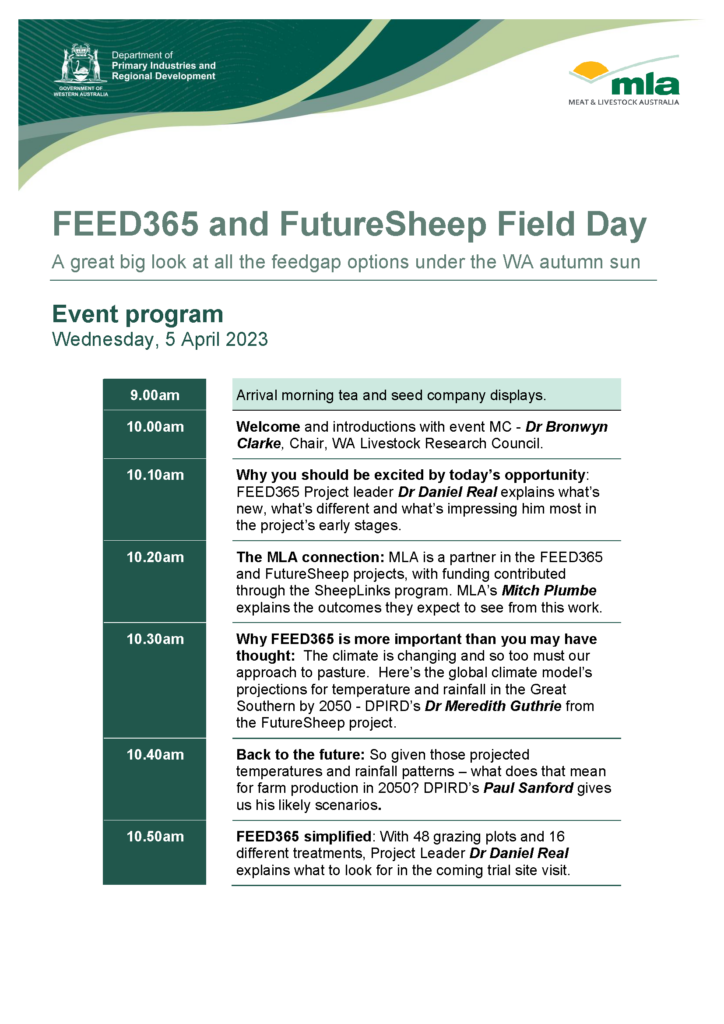 Project Updates
*Coming soon

News
Resources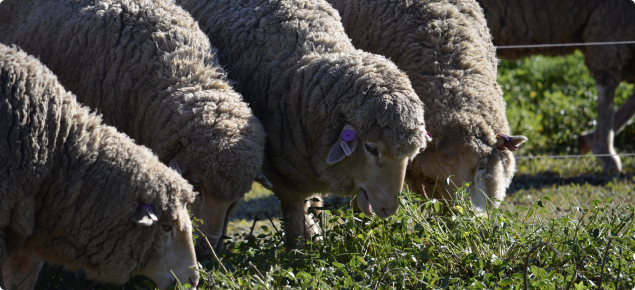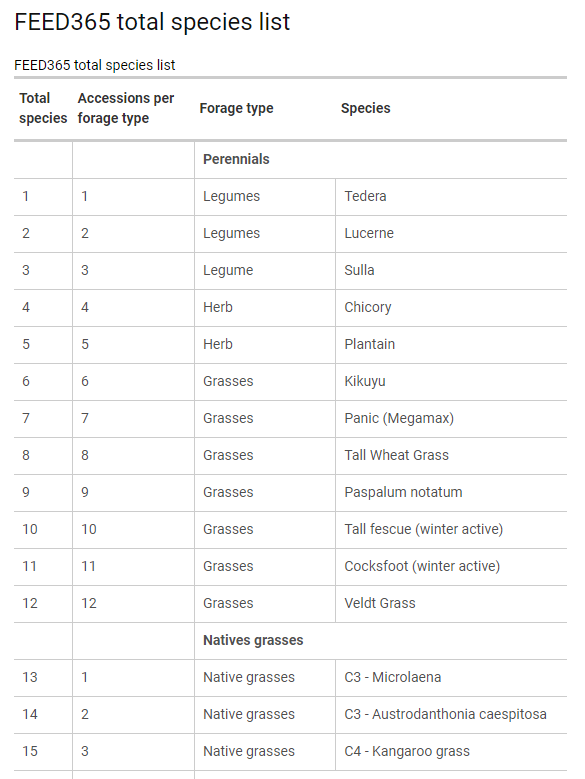 Species List
63 Species are being studies as part of the project – review the species list and see where they are on the research station field maps.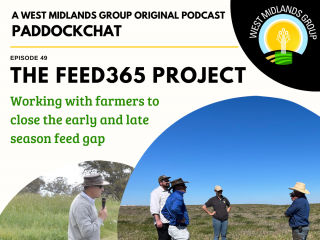 Podcast Episode
Project partner West Midlands Group discusses the project scope and receives insights from project DPIRD Feedbase Pasture Researcher – Daniel Real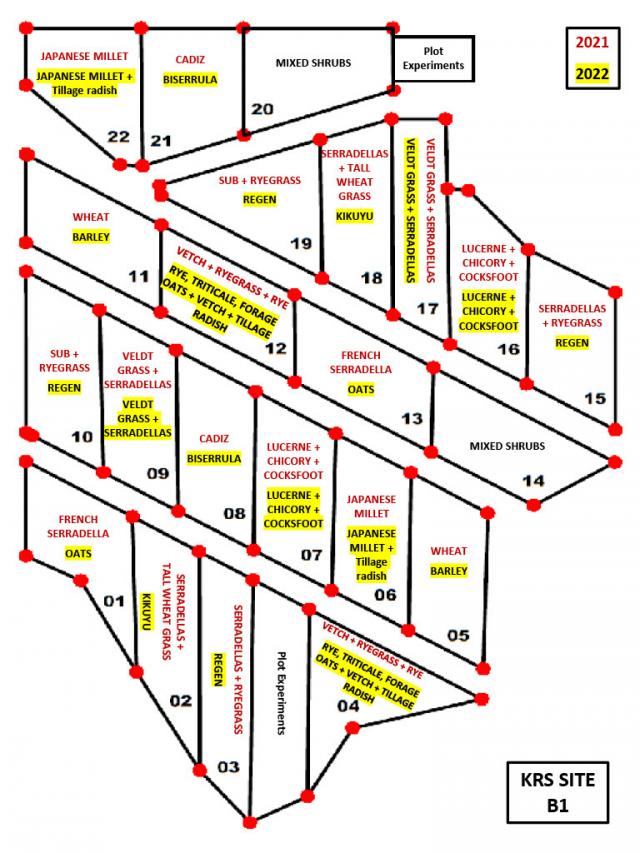 Trial Plot Maps
Review all the trial plots currently hosted at the DPIRD Katanning Research Station which is the primary trial site for the research.

Project Team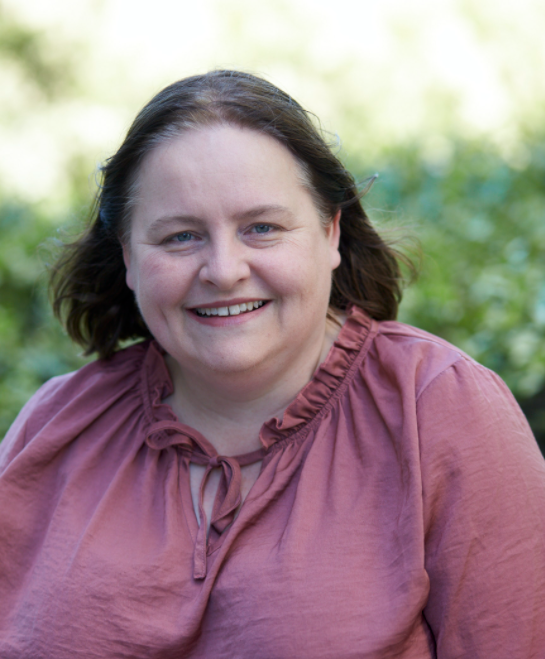 Update 2 – Call for grower group demonstration sites | March 2022

The Successful groups will receive up to $20,000 per year over three years to host the trials. Information on the trials for the project can be accesses below. Enquiries on this aspect of the project should be directed to Janet Conte, DPIRD, 0439 144 500, Janet.Conte@dpird.wa.gov.au
Update 1 – Three grower groups to host demonstration sites| December 2021

Three local groups have been successful in their application to host demonstration trials sites over the next three years and include West Midlands Group, ASHEEP, and Wagin-Woodanilling Landcare Zone group.

Contact
General project enquiries to Alison Lacey at GGA
---

Collaborators
---