This comprehensive project will combine extension, trials, technical and economic analysis to support growers to access the benefits of legumes in crop rotations moving forward.
Established as a project with investment by the GRDC, GGA will collaborate with government, agribusiness, researchers, grower groups and growers to address the low adoption of grain legumes in WA farming systems.
Origins of the project stem from GRDC analysis indicating farmers are aware of the benefits of legumes in crop rotations but concerns around pulse reliability, profitability and lack of confidence in their consistent production are causing barriers to integration. Consequently, Western Australian farmers have been slow to exploit the recent advances in grain legume genetics, acid-tolerant rhizobia, management strategies, weed and disease protection products.
Combatting this situation requires an extensive technical and extension program to change grower sentiment, driving new capabilities into profitable cropping systems. The project will see collaboration between government, agribusiness, researchers and end-users to address the current poor rate of adoption of grain legumes in WA farming systems.

Aims
demonstrate recent advances in the production of grain legumes, across a range of environments and soil types, through 25 user defined farm-scale trials and, where appropriate small plot trials.

apply statistically rigorous trial results to refine best fit grain legume recommendations

produce statistically rigorous economic analysis of grain legumes as a cash crop in the year they are grown and calculate the financial contribution of grain legumes to the longer-term cropping sequence

develop and deploy key messages from credible entities to market the improved performance of grain legumes.
Activities
The below project map plots the spread of 2022 (red) and proposed 2023 (yellow) trial sites. During 2023 pins will be added showing locations of legumes growers featured within the projects 'Legumes Leaders' community. This is a portfolio of experienced legumes growers sharing insights and experienced around how and why legumes have been a long term part of their farm system model.
2022 Trials
2023 Trials
Project Updates
Photos below of project trial sites are flowing in from project partner grower groups and will be updated as visuals are available.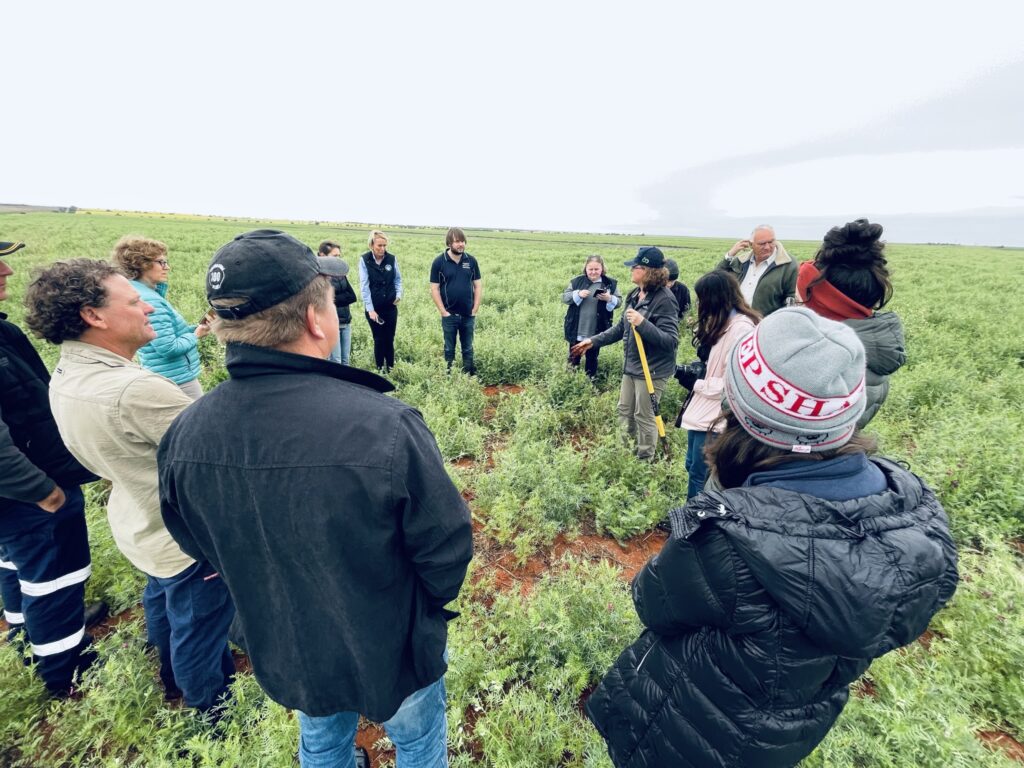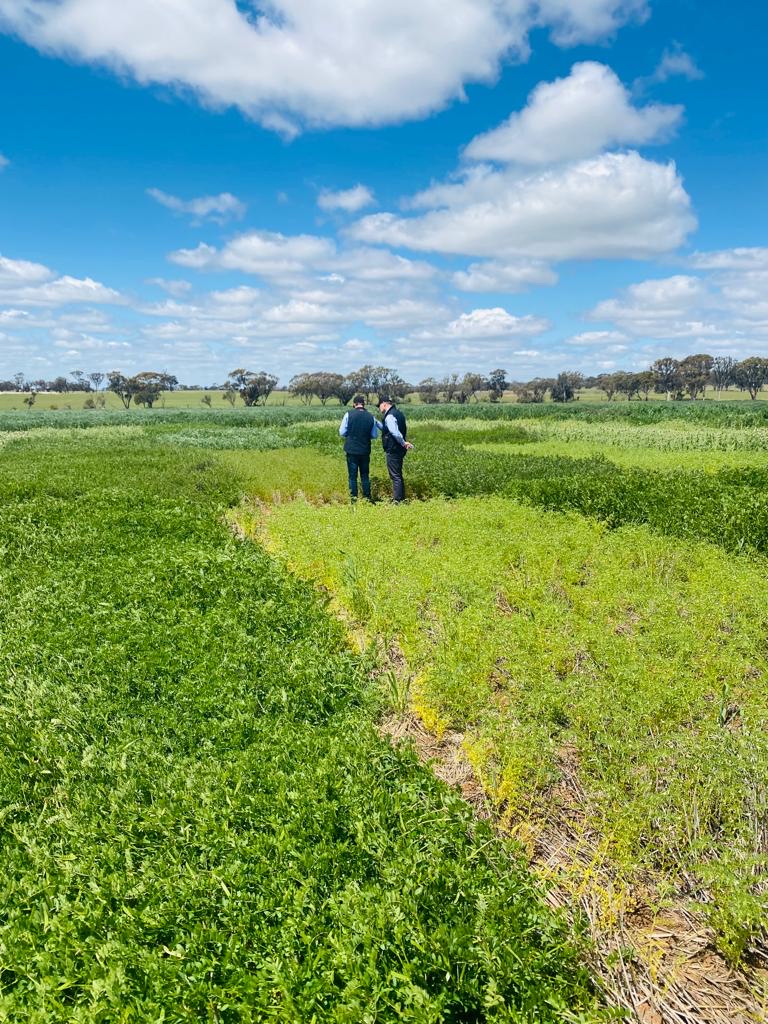 News
Follow the grower group project partners on Twitter.
Get Involved
Add your details here to follow the project and be part of our legumes knowledge community. You'll hear about the trial field days, trial results, receive updates when Legumes Leaders are added showcasing how and why legumes have been a long term part of their farm system model.
Resources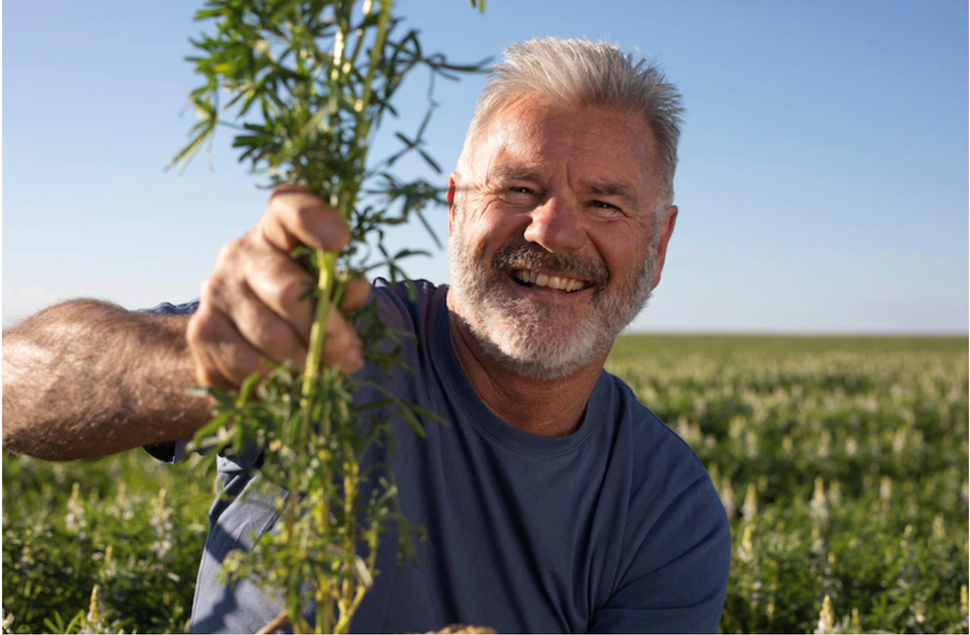 Legume Leaders
Insights from local WA farmers that are long term growers of legumes and advocates of legumes in their farming system. View the Legume Leaders Gallery here.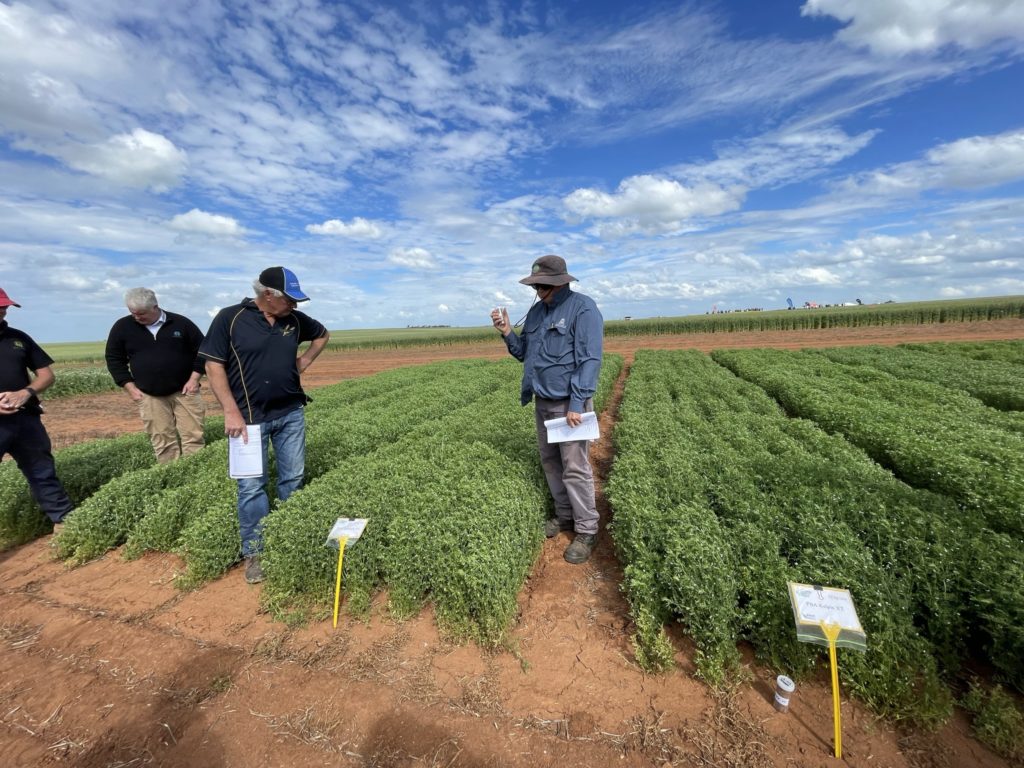 Agronomy Resources
*Under construction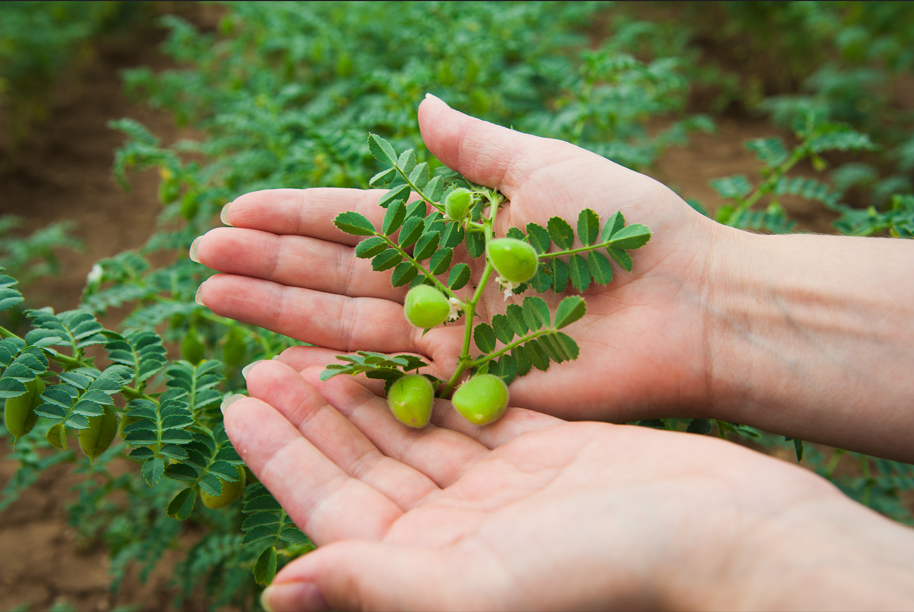 The Business Case for Legumes
-Reduced inputs to the farming systems
-Commercial trends in plant based protein
-Business resilience through diversified crop options
*Under construction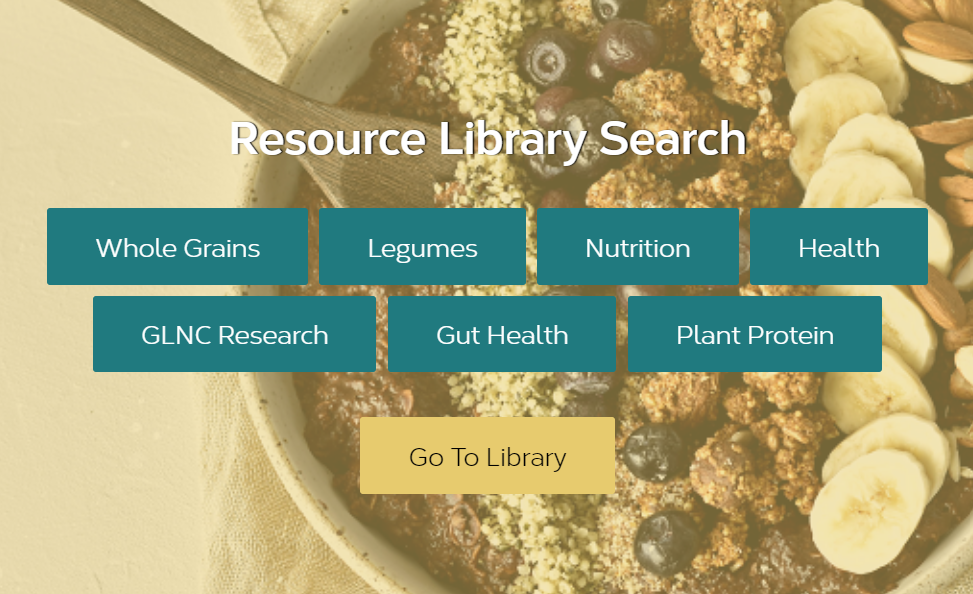 Project Team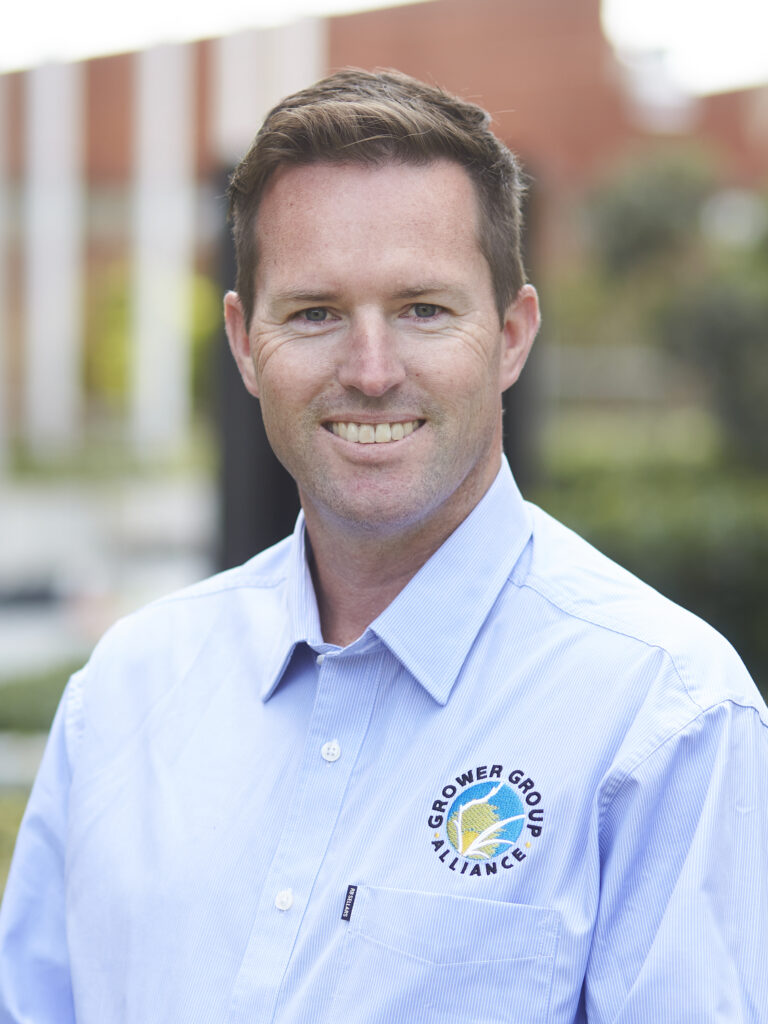 GGA Program Broker Mark Holland said WA growers were aware of the benefits of having grain legumes in their cropping rotation, but were frustrated by their inconsistent performance.

"As well as best practice production, this research will also explore the enhanced capabilities of modern grain legume varieties that have become available in recent years through advances in genetics, management and crop protection products," he said.

"We will be measuring the impact of grain legumes to the rotation in terms of both crop yield and the benefit to following crops in nitrogen fixation and reduced inputs.

"The trials are being driven by the various grower groups and what their grower members want to see, including legume response to different crop protection treatments, soil amelioration, new varieties and nutrition responses."

Five different trials are planned for 2022. The Esperance zone will host lentil trials, disease control and response will be explored with faba beans in Albany, numerous species will be planted in trials at Wickepin, chickpeas will be the focus at Merredin and the response of lupins to phosphorus and potassium treatments will be studied at Mingenew.

The grower groups will be supported by Department of Primary Industries and Regional Development senior research scientist Mark Seymour and Farmanco consultant Ben Curtis, who will provide technical advice and guidance throughout the project.

"We are looking forward to demonstrating the important role grain legumes can play in western cropping rotations," Mr Holland said.

"With high prices for nitrogen fertilisers, it's more important than ever we have functional legumes included in the rotation."

Full Media Update story
Project Shortcuts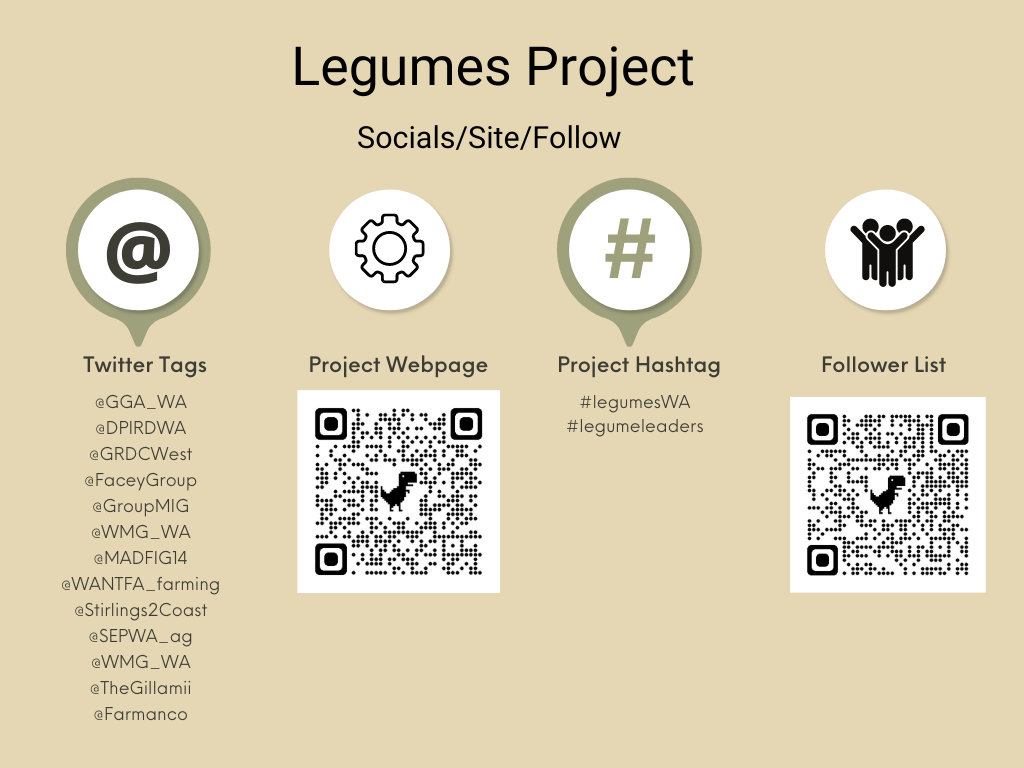 Contact
Enquiries to Daniel Kidd at GGA
---
Collaborators
---