This two year project aims to develop knowledge and water planning tools for farmers who need their dams to work in all years, and be able to make water investment decisions with confidence.

The project will involve 12 core demonstration sites, building farm-based water planning tools, workshops, field days and industry training. The project will investigate solutions including renovating existing dams, building new dams, and implementing evaporation suppression and runoff technologies.

The GGA through the South-West WA Drought Resilience Adoption and Innovation Hub, will collaborate with the Department of Primary Industries (DPIRD) and the University of Western Australia (UWA), leveraging their existing work and prior investment in this field as well as four grower group project partners including Compass Agricultural Alliance (Darkan), Southern Dirt (Kojinup), Merredin and Districts Farm Improvement Group (Merredin) and the Fitzgerald Biosphere Group (Jerramungup).
WaterSmart Dams builds on the existing WaterSmart Farms program – a collaborative DPIRD designed program researching sustainable groundwater supply options using on-farm desalinisation technology.
This project is jointly funded through Australian Government's Future Drought Fund (FDF) and the Department of Primary Industries and Regional Development (DPIRD).

Photo Credit: Project cover photo of Simon and Wendy Williamson's rebuilt 'roaded catchment', dam and silt trap at Kukerin in
WA's Upper Great Southern region. Photo: Peter Clifton, South West Catchments Council.
Activities
In partnership with growers, better understand how dams can function in dry years and through co-design develop new farm water planning tools to create more drought-resilient farm enterprises and regional communities.


Investigate and develop an understanding of how to make dams work again in dry years


Partner with University of Western Australia (UWA) and the Department of Primary Industries and Regional Development experts, reviewing demonstration sites and data on dam based solutions


Create a co-designed customisable WaterSmart Evaluation Tool (WET) and sharing knowledge


Make the WET tool freely available and supported beyond the end of the project by UWA. WET will also capture existing knowledge on desalination from the WaterSmart Farms project. The apps will support individual farms, private contractors, water planners and local communities to make drought resilient investment decisions.
Survey on Water Shortage Issues
Growers are encouraged to share the water storage issues they face on-farm and their interest in WaterSmart technologies via a survey which closes on 31st October 2022 (QR Code shortcut below). Responses to the survey will be used to shape the WaterSmart Dams project initiatives and activities.
Initial survey findings have revealed varied response strategies to having enough water to get through the next dry season. Read the full article in our Project Update 1 soon.
Growers are selling stock, carting water and reducing water used in their spray program to get through dry years. Initial results from the WaterSmart Dams survey show that dry years with insufficient water supply and poor water quality are impacting growers.
Project Updates
Update 1 – Initial Survey findings | September 2022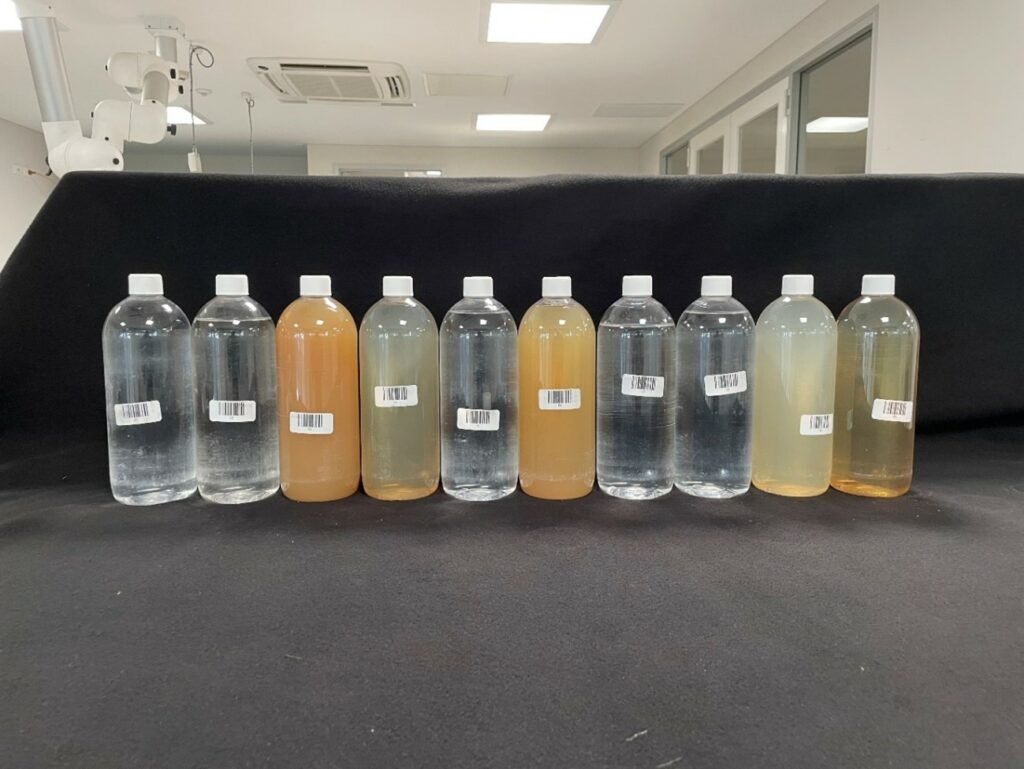 News
Follow DPIRD Senior Principal Researcher Richard George and UWA Associate Professor Nik Callow on Twitter to keep up with their #smartdams fieldwork.
Get Involved
Add your details here to follow the project, stay informed on dam design updates, field days or book a chat with one of the project team.
If you are using innovative new technologies on your dam/catchment we would be interested in hearing from you and showcasing your dam in our project gallery, complete this form.
Growers and producers are also encouraged to complete the WaterSmart Dams Issues and Interest survey, sharing your on farm water storage hurdles as well as indicating your interest in WaterSmart technologies.
Resources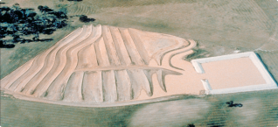 Dam & Catchment Technology Gallery
This will showcase the demonstration site dams and link through to a detailed profile of metrics and engineering details of each technology.
*Under construction by Nik Callows and the UWA team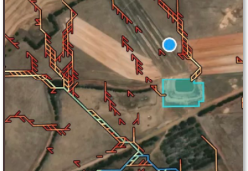 WaterSmart Evaluation Tool (WET)
*In development by Richard George and the DPIRD team partners



Project Team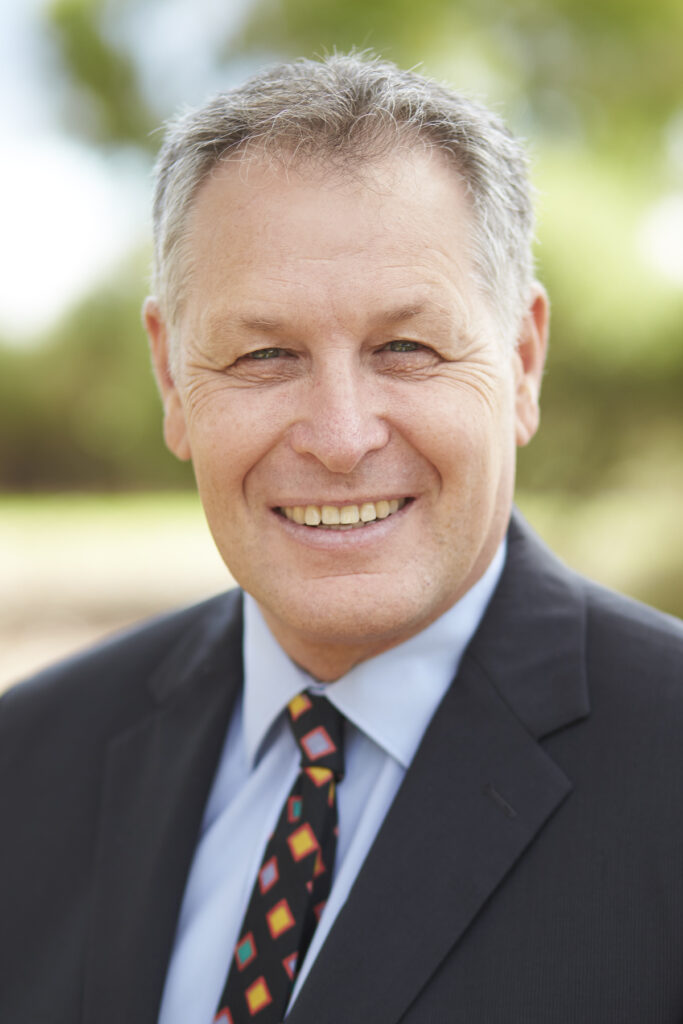 UWA Associate Professor Nik Callow said UWA welcomed the opportunity to partner with the GGA, grower groups and DPIRD, and to undertake work that would significantly benefit WA farmers.

"Knowledge and water planning tools are demanded by farmers who need their dams to work in all years, and they need to be able to make water investment decisions with confidence," he said.

DPIRD Senior Principal Research Scientist Richard George said Wheatbelt producers had reported 25 to 100 per cent of their dams had failed from 2018 to 2020, impacting cropping and livestock operations and forcing the export of two million sheep from the region.

"Most dams were built to meet the needs of previous farming systems and smaller enterprises, and are based on rainfall and temperatures from decades past," Dr George said.

"Modern farms require more reliable, higher quality and larger volumes of water – to service the needs of bigger, more complex cropping and livestock systems – and this project will help bridge that divide."

GGA's SW WA Hub Director Mark Holland said the work would be of interest to every farmer who had a dam.
Project Shortcuts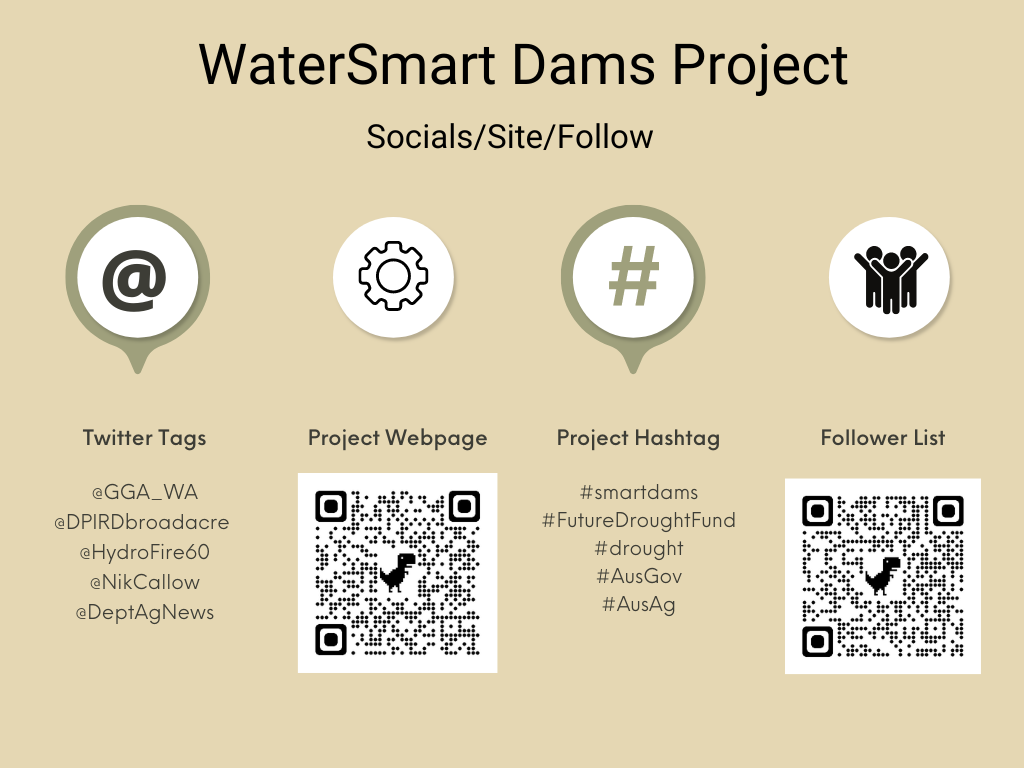 About the Future Drought Fund Innovation Grants
The Future Drought Fund (FDF) is a long-term investment fund that provides a sustainable source of funding to help Australian farmers and agricultural-dependent communities and businesses become more prepared for and resilient to the impacts of drought. The innovation grants released via the FDF empower the agricultural community to participate in developing solutions and seek to:

• support projects that contribute to improved drought resilience and are focused on development, extension, adoption and activities to prepare for commercialisation (where those activities arise from, or are integrated with the proposed development, extension and adoption activities);

• support new ideas being developed, tested and shared across farms, industries, communities and regions with a view to having innovative ideas implemented by farmers and agricultural-dependent communities and businesses to improve drought resilience and deliver broad-scale change either regionally or nationally;

• support large projects and provide an opportunity to draw research and knowledge through to end users in ways that are tailored for farmers and agricultural-dependent communities and businesses to implement new practices and technologies that focus on drought resilience;

• support the delivery of drought resilience outcomes and public good benefits, innovative and novel solutions that relate to drought resilience; and

• are only provided where the Activities to be performed meet the investment objectives and priorities as outlined in the Future Drought Fund Drought Resilience Innovation Grants Program Guidelines.


Contact
Enquiries to Mark Holland at GGA
---
Collaborators
---